Ex-AC Milan Coach Arrigo Sacchi: "Inter Will Fight For Serie A Title, Romelu Lukaku Will Get Back To His Best After Chelsea Disappointment"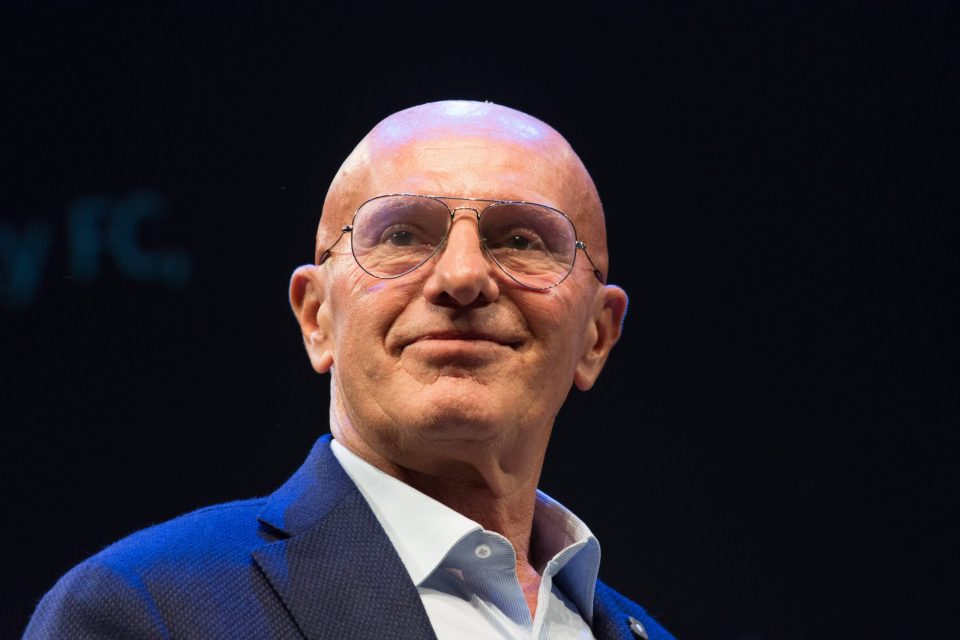 Legendary former AC Milan and Italy coach Arrigo Sacchi believes that Inter's Belgian international striker Romelu Lukaku will be one of the players to play a decisive role in the Serie A title race next season.
Speaking to Milan-based newspaper Gazzetta dello Sport in an interview published in today's print edition, Sacchi spoke about the forwards at the top of the Italian top flight and predicted that the Belgian will be able to recover his best form despite having had a rough season at Chelsea.
The former Manchester United striker left Inter in a record breaking transfer with his reputation at an all time high, having been decisive for much of the season as the Nerazzurri won their first Serie A title in eleven years under Antonio Conte.
However, the 29-year-old returns to the Nerazzurri with many doubts having been raised by his frustrating spell back in the Premier League with Chelsea last term.
The legendary AC Milan coach Arrigo Sacchi, however, believes that now that Lukaku is once again back at Inter, he will be able to attain his previous levels and help the Nerazzurri to fight for the title again. Never miss a Serie A game again by going on On Football Live.
"Taking into consideration that an individual player does well when the whole team does well, I'd say we should watch out for these four: Lukaku, Vlahovic, Dybala, and Leao," the former coach stated.
"Will Lukaku be able to recover after the season he had at Chelsea?" he posed, "I think so. Will Juventus be able to help Vlahovic improve? The Serb has great potential, but he needs the support of the whole team."
"How will Dybala integrate into Roma, how will Mourinho manage him?" he continued.
"And will Rafael Leao finally realize that he can become a truly world-class player?"
"If Pioli's boys do not lose their humility, they will fight for the title until the end," Sacchi predicted.
"Inter will do the same, but the Nerazzurri have to learn to play with eleven players, otherwise they can't sustain good pressure or possession."
He argued that "Lukaku and Lautaro have to help out in the defensive phase. Last season I think they lost a bit of their motivation but this time they'll make themselves heard again."
Romelu Lukaku joined Inter in the summer of 2019 in a deal worth reportedly €80 million from Manchester United and since then he scored 64 times in 95 games across all competitions over two seasons.
Lukaku then rejoined Chelsea last summer for a reported €115 million fee, a club record then for the Blues but joined Inter on a season long loan ahead of this upcoming season.