Italian Journalist Gianluigi Longari: "Milan Skriniar Remains Untouchable For Inter Coach & Directors But Owners Could Listen To Offers"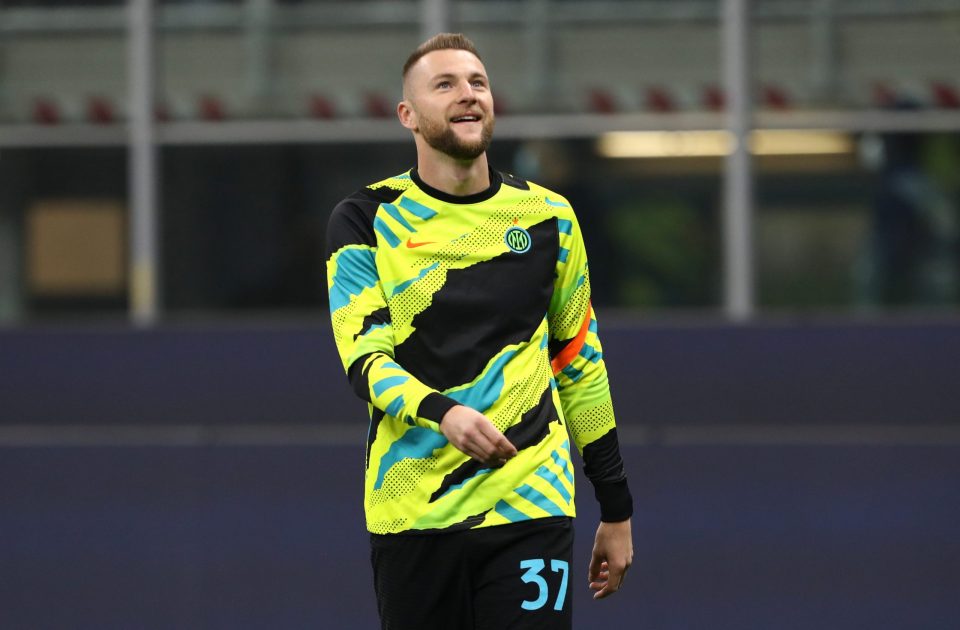 Italian journalist Gianluigi Longari believes that defender Milan Skriniar is not considered to be for sale by the coach and club directors but that the owners would still be ready to listen to huge offers for him.
Speaking to Italian news outlet Calcioinpillole.com, Longari explained the situation with Skriniar remaining a player who the directors see as essential to the club on a sporting level but still subject to financial considerations.
Skriniar had at one point looked to be the likeliest player to be sold for a huge fee during the summer transfer window, but after the interest from Paris Saint-Germain cooled off last month, things look much less inevitable than they did at one point.
The Parisians' interest in the 27-year-old has not gone away, but it is doubtful that they will be ready to make a large enough to convince the Nerazzurri, while other circumstances have convinced the coaching and sporting staff that the loss of the defender virtually wouldn't be worth any price.
"In terms of what the coaches and directors want, Skriniar remains untouchable," Longari explained. "However, this kind of consideration is the same as with Lukaku had last year."
"He too was untouchable," he explained, "but if PSG shows up with the amount requested, in this case €70 million, the owners would take control of the situation and it would be a lot less certain."
"On the contrary," he explained, "I believe that if that type of offer arrived, Zhang would relent."
"The problem is that losing someone like Skriniar a few days before the end of the transfer window, a key player from the starting eleven, would make it more difficult to find a replacement," Longari explained.
"Inter, at that point, would have to find two defenders, because they still have to replace Ranocchia as well," he noted. "It's one thing to plan this out at the beginning of June, and quite another to do so now. It would irreparably compromise the competitiveness of the team."