Inter Striker Romelu Lukaku: "Get Along Phenomenally Well With Lautaro Martinez, Nicolo Barella Very Serious & Marcelo Brozovic A Joker"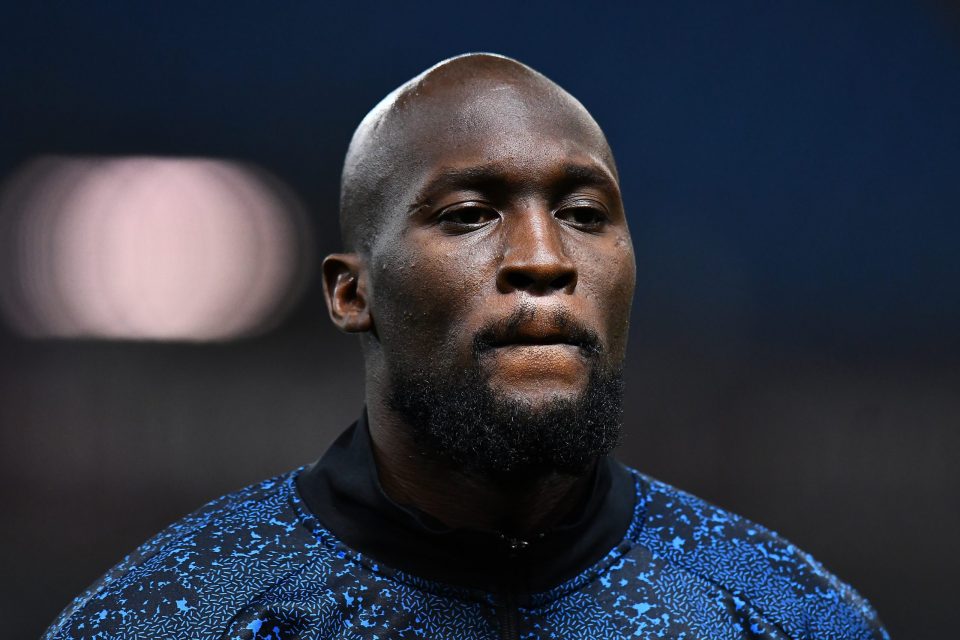 Inter striker Romelu Lukaku has spoken about his relationship with strike partner Lautaro Martinez, noting that the pair get along very well.
Speaking in a social media Q&A, as reported by FCInter1908, the 29-year-old explained that he and Martinez have a good friendship off the pitch in addition to their chemistry on it, and also opened up about fellow teammates Nicolo Barella and Marcelo Brozovic.
Lukaku has reunited with many of his old teammates by returning to Inter just one season after he left, in addition to a few new faces.
No one at the Nerazzurri is more widely associated with the Belgian than Martinez, the player who he instantly formed a well-oiled attacking duo with under Antonio Conte upon his arrival from Manchester United in the summer of 2019.
The Belgian had a few words for the social media Q&A regarding how he gets along with Martinez as well as two of Inter's main midfielders.
Asked about the kind of relationship he has with Martinez, Lukaku replied "Phenomenal, special."
Asked to describe teammate Barella, the Belgian called the 25-year-old "Nice, honest, and serious."
Lastly, Lukaku was asked about Brozovic, and said "We joke around all day, but when you have to go into battle he's right there with you."