Italian Journalist Fabrizio Biasin: "I've Verified For The Umpteenth Time That No New Offer From PSG For Inter's Milan Skriniar"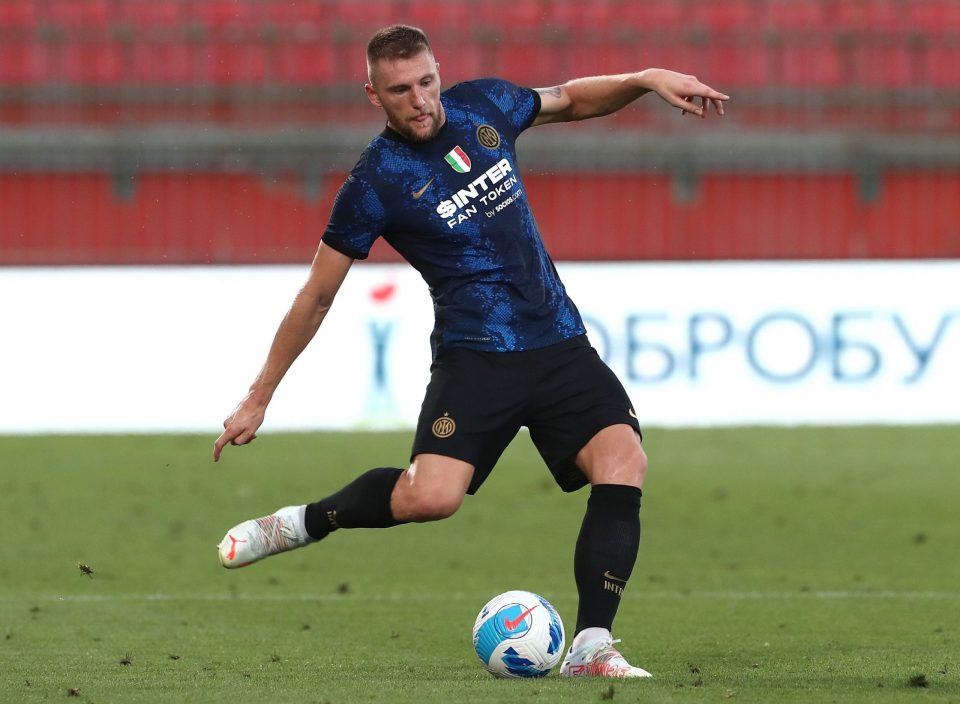 Italian journalist Fabrizio Biasin believes that the situation regarding Paris Saint-Germain's interest in signing Inter defender Milan Skriniar still hasn't changed from where it was a few weeks ago.
Speaking to Italian broadcaster Sponda Nerazzurra TV, the journalist explained that he has continued to seek out information about the situation, and that no new information has emerged to suggest that the Parisians are set to make another offer.
Inter are waiting on bated breath to see whether a new bid comes in from PSG for Skriniar, with the 27-year-old not a player that they are keen to sell, but who they are fully aware that the French champions could continue to push for aggressively.
As things stand, however, the last offer made by the Parisians came last month and was still far from the Nerazzurri's asking price, and so a big push would be needed for them to get a deal over the line, and according to Biasin this is not currently forthcoming.
"I've verified it for the umpteenth time," he said, "if I read that there's movement on Skriniar, I call and ask about it. The answer was that the PSG made only one offer a month ago for €50 million, which was returned to sender."
"After that, the PSG haven't reemerged," he continued. "It doesn't mean that you can be completely calm,if  the day after tomorrow they arrive with a bid of €60-70 million they'll have to listen, but as of yet PSG haven't improved on their existing offer."