Inter Coach Simone Inzaghi Experimenting With New Solutions To Get The Most Out Of His Squad Depth, Italian Media Report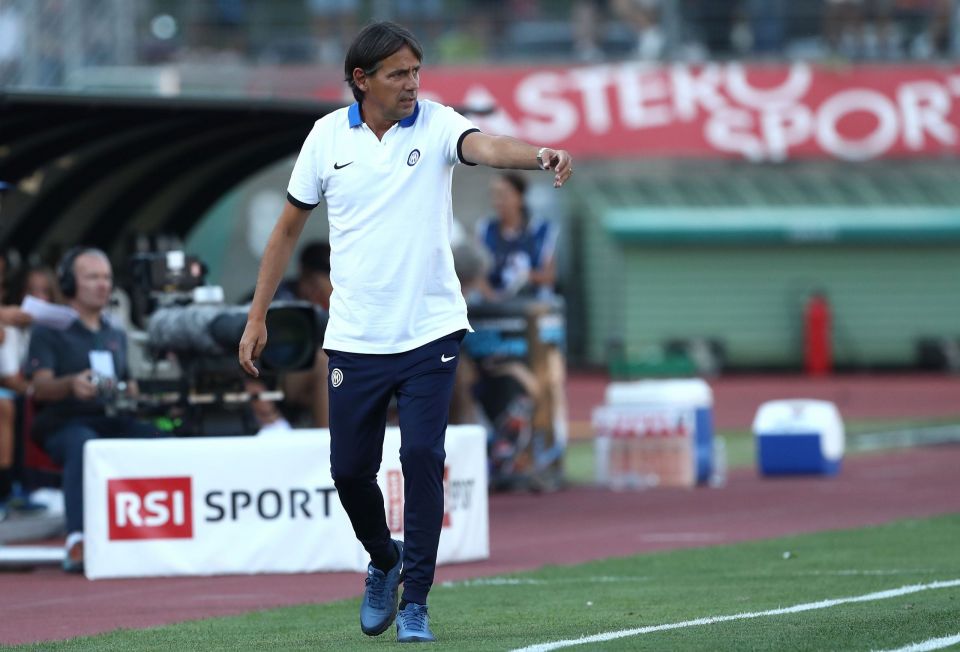 Inter head coach Simone Inzaghi is working with a number of new formations and tactical ideas for the new season as he looks to get the most out of all the players in his squad.
This according to today's print edition of Rome-based newspaper Corriere dello Sport, who report that the coach wants to take full advantage of the fact that he has a fairly deep squad at his disposal, and he is prepared to find new roles for players to do this.
Inter's starting eleven has few questions about it in terms of quality, while the transfer window has largely been spent identifying players to add positional depth based on problems that appeared last season, apart from the return of Romelu Lukaku who will be expected to start.
Now, Inzaghi can realistically say that he has more than enough options to get through the long season without putting too much burden on any one player, although this will require him to use the players he has correctly.
In preseason, the coach has tried experiments with wingback Matteo Darmian in the wide roles of a back three and the versatile Danilo D'Ambrosio at the heart of the defense, whilst Federico Dimarco has returned to the left-wingback role rather than just playing in the back three.
To at least some extent, this has been necessitated by the availability of different players in a disrupted preseason, but Inzaghi has also been studying how the team has looked.
The coach wants to use the fact that he has so many versatile players, particularly in defense, to full effect in order to rotate his players and get the most out of his squad.