Inter Could Make €9.5M In Capital Gains On Andrea Pinamonti's Move To Sassuolo, Italian Media Report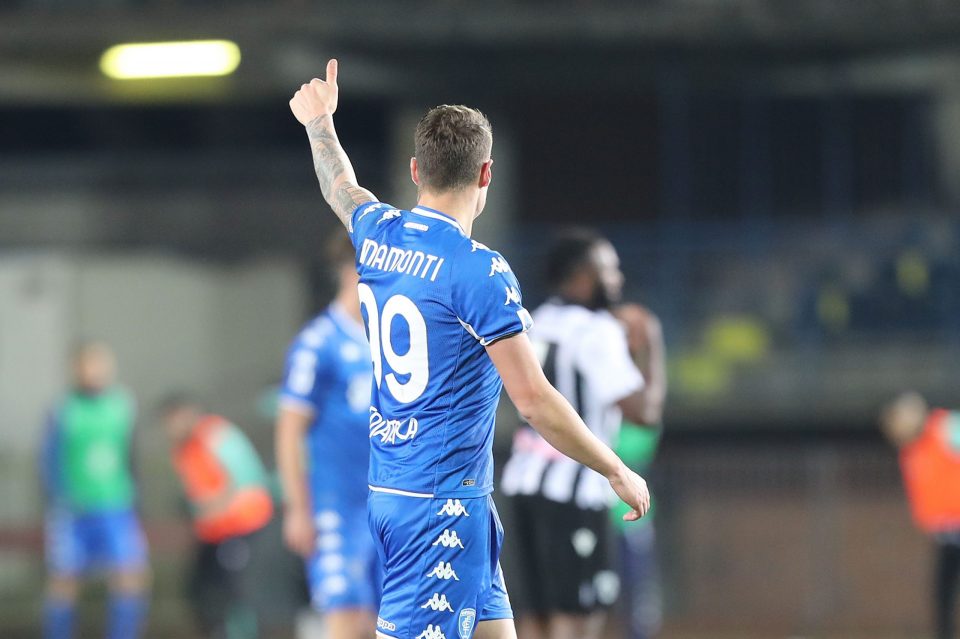 Inter could make €9.5 million in capital gains from Andrea Pinamonti's transfer to Sassuolo which was made official today, according to a report in the Italian media.
As has been reported by Calcio e Finanza, there are different ways in which the move can compact on the budget sheets of the Nerazzurri.
The Italian striker has moved on loan with a mandatory redemption fee of €20 million, which is the price tag Inter set for the academy graduate.
The impact on the balance sheet will depend on the conditions of the redemption. If it is triggered without any conditions, Inter will have to immediately register the capital gain which will be around €9.5 million.
That is the same for if it is linked to certain conditions such as Sassuolo getting their first point at any time.
It is different if the redemption is linked to uncertain conditions such as Sassuolo avoiding relegation. Inter would have to wait till the end of the season.
In this case, the Nerazzurri would register the capital gain at the moment when the redemption obligation is triggered: on June 30, 2023, the value of Andrea Pinamonti will be around 5.6 million and from there the capital gain will be calculated.
The salary saving must also be considered which is €3.7 million gross along with the amortisation quota which will be dependent on the date that Inter register the capital gain.