Pergolettese Defender Matteo Lucenti: "I Marked Romelu Lukaku For Half An Hour & He's Unplayable"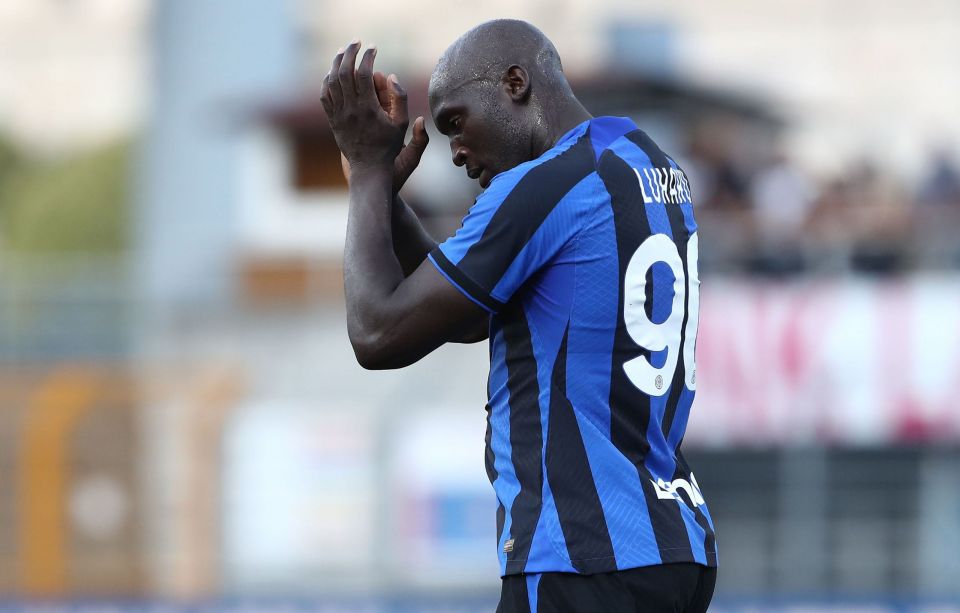 Pergolettese defender Matteo Lucenti has experienced playing against Inter striker Romelu Lukaku, and feels that in full flow it is all but impossible to stop the Belgian.
Speaking to Milan-based newspaper Gazzetta dello Sport in an interview published in yesterday's print edition, Lucenti spoke about his experience marking the Nerazzurri striker in a training match.
Lukaku is still sharpening up for the new season, having taken as much as he could of the preseason to get up to speed with the team tactically and find his best form on a physical level.
Even in a training match, however, the 29-year-old proved to be a very formidable player to come up against, something which Lucenti found in facing him.
Serie C side Pergolettese were the Nerazzurri's opponents in a training match last week, and Lucenti was given the task of trying to keep Lukaku quiet for thirty minutes, and the experience definitely left a big impression on him.
"In the first half Inzaghi played with Dzeko and Lautaro, and then Romelu came on in the second half," he explained. "I marked him for half an hour."
"It really tested me," he explained of facing the Belgian, "I'm proud of the experience. Physically he's unplayable, but Lautaro also has a lot to his game. He knows how to escape you in a number of different ways."