Gianluca Di Marzio: "Simone Inzaghi Sent Clear Message To Inter's Owners Yesterday"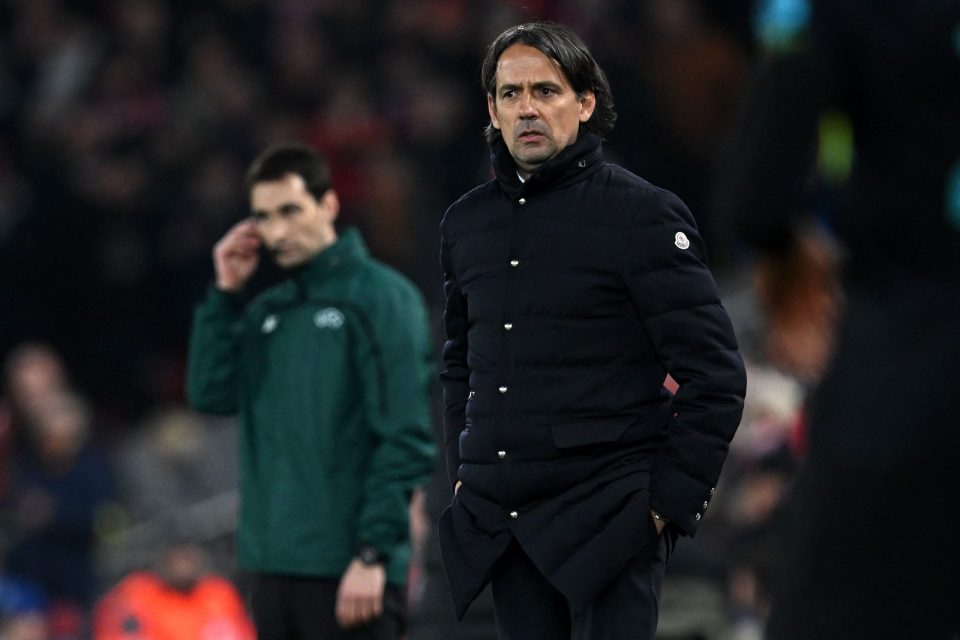 Sky Sport Italia transfer market expert Gianluca Di Marzio believes that Inter coach Simone Inzaghi was trying to make his feelings known to Inter's owners with his statements about the transfer market yesterday.
Speaking on air this evening, Di Marzio gave the view that the Nerazzurri coach was trying to send a message to the ownership rather than the club directors with his remarks about not wanting to see top players like Milan Skriniar or Denzel Dumfries sold.
Inzaghi has been reportedly digging in his heels about the prospect of potentially selling players in Inter's starting eleven like Skriniar and Dumfries amid interest from Paris Saint-Germain and Chelsea, and he didn't hide it in yesterday's press conference.
The 46-year-old expressed the hope and the expectation that no major sales would be made, and that he would be able to keep the team together and at its strongest with the season now kicking off.
"Inzaghi's message at the press conference yesterday was a message to the owners and not to the club," Di Marzio explained, "given that Marotta and Ausilio agree with him as far as his desire not to sell anyone, and have already promised him that no more players will leave."