Inter Captain Samir Handanovic: "The Start Of Season Always An Unknown"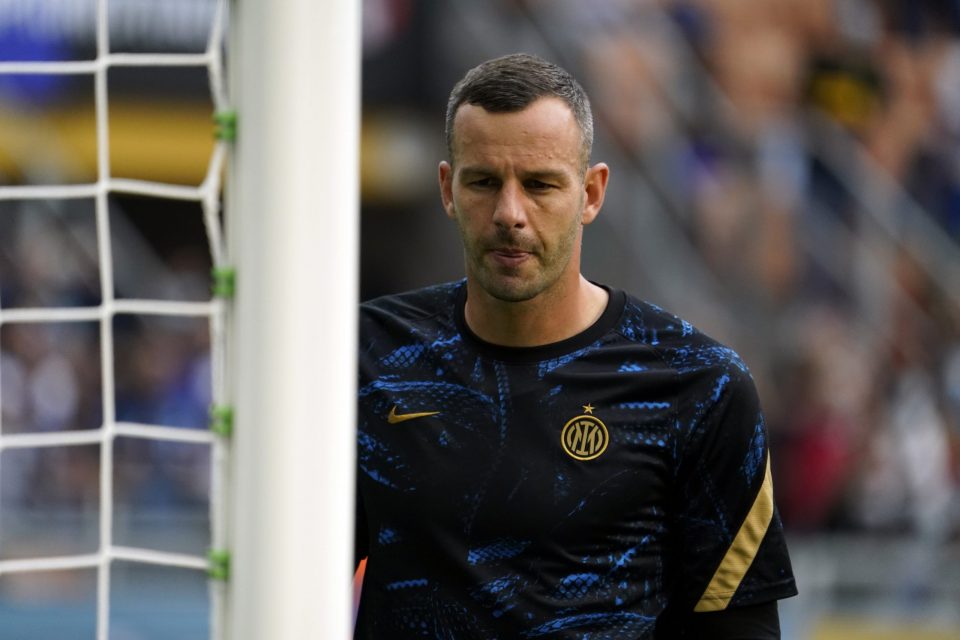 Inter captain Samir Handanovic feels that with the new Serie A season finally here, there are few firm conclusions that can be drawn yet.
Speaking to InterTV ahead of this evening's opening match away to Lecce, the Slovenian expressed caution at making to many predictions before the start of the new campaign.
Inter have been preparing for the start of the season for weeks, and now it's only a matter of moments before they officially begin their campaign.
The team has had an active summer transfer window, whilst the expectations will be that they can try to be competitive on all fronts, and perhaps try to improve on what they managed to achieve last season.
However, it is far too early to take anything for granted or make any assumptions, and Handnovic emphasized this in his opening words before this evening's first match.
"It's always difficult at the beginning," the captain stated, "no matter who you play against. There's always an unknown factor."
"But we're a group who have been together for a while, we know what we want to do and where Lecce can create problems for us," he continued, "on the flanks they have fast players, we have to avoid allowing them counterattacks."
Handanovic stated that the Nerazzurri come into the start of the season "With great spirit and enthusiasm, Inter's ambition is always to fight and win titles."
"History has always shown that, and it applies to all the players who have passed through here and to those who are here now," he went on. "I think that's clear."
The captain said that "We must be careful when we have the ball, we can't lose the ball in the centre of the pitch like we did in preseason. Those matches showed us that we need to find balance."