Denzel Dumfries' Scrappy Last-Minute Winner Spared Unconvincing Inter's Blushes In 2-1 Serie A Win Over Lecce, Italian Media Argue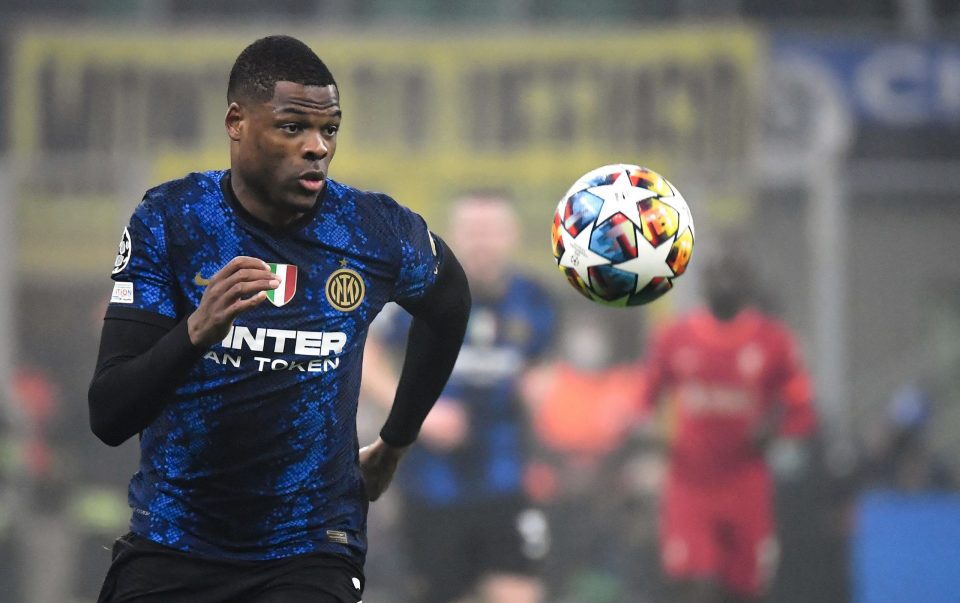 Inter managed to avoid rumblings of an early crisis by the skin of their teeth with the late winner by Denzel Dumfries in yesterday evening's 2-1 Serie A win over Lecce.
This according to today's print edition of Turin-based newspaper Tuttosport, who argue that the Nerazzurri's blushes were spared but that the manner of the result was not at all convincing.
Inter had to respond not only city rivals AC Milan who got off to the best possible start with an emphatic 4-2 win over Udinese in their season opener against Udinese earlier in the day, but also to their own mediocre preseason form.
If yesterday's performance was anything to go by, the team still have to shake off many of the issues that gave them problems during their preseason friendlies.
Had the Nerazzurri failed to take three points and fallen behind the Rossoneri and potentially other title rivals right away, the whispers of a crisis would have undoubtedly grown louder particularly given the preseason issues.
Thanks to a scrappy last-minute winner by Dumfries, these will be kept quiet for now, but the Nerazzurri will know that they have no real option but to improve from here.