Inter Coach Simone Inzaghi: "Our Physical Condition Will Improve, Denzel Dumfries Was Devastating"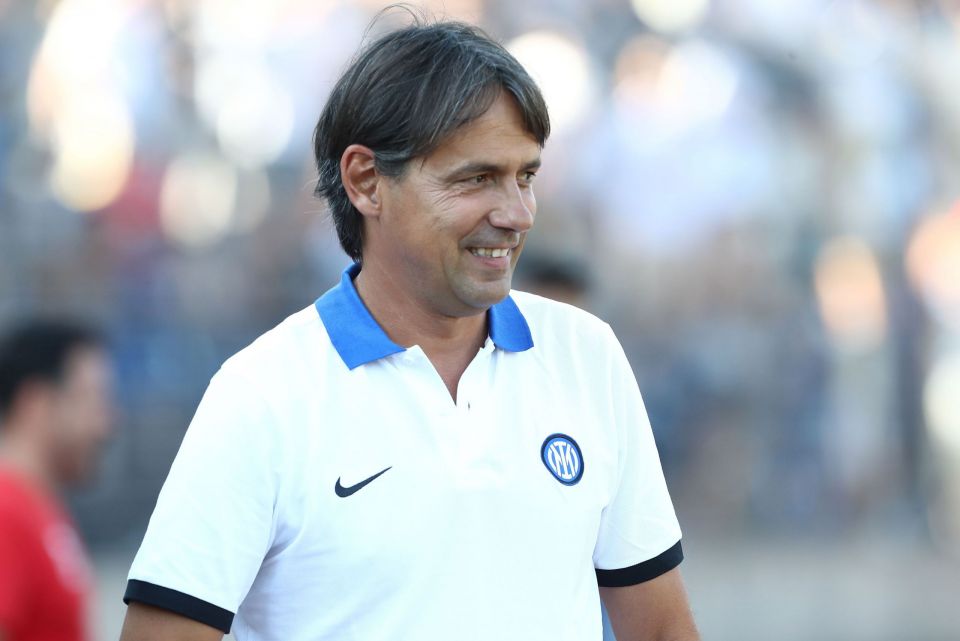 Inter head coach Simone Inzaghi believes that the team's main fault on show in their 2-1 Serie A win over Lecce yesterday was poor physical conditioning.
Speaking in a press conference after the match, as reported by FCInterNews, the coach stressed that the fitness aspect is something that can be improved as the team get further into the season, whilst he also praised wingback Denzel Dumfries for his decisive impact.
Inter got off to the perfect start with a goal from Romelu Lukaku within the first couple minutes of the Belgian's second debut against Lecce, but after that they were far from their best.
The 2-1 win doesn't paper over the fact that the team were disjointed and unable to really press their advantage, whilst they allowed newly-promoted Lecce to gain momentum and get back into the game.
The Nerazzurri looked partly as though they were still in preseason, hardly the way they'll have wanted to make their debut for the campaign, but it's also an issue which Inzaghi expects to dissipate as the team get more minutes in their legs.
"Our physical condition needs to be improved," the coach said, "it's normal, it's still August 13 and many players have to improve their fitness."
"After the foul on Lautaro the team got heated," he noted, "we had to keep in control and not allow Lecce back into the game."
Asked about the performances by the wingbacks, the coach said that "We worked a lot this month on that. I had been thinking about the decision between Darmian and Dumfries, they both did well."
"The first was decisive on the first goal," he noted, "and then Dumfries was devastating when he came on."
Asked about whether he expected such a tough Lecce performance, Inzaghi said that "They're a team that have been playing together for some time, Baroni is a good coach, they won Serie B and we knew the difficulties we were going to face, as did everyone."
"We have to analyze things because we didn't kill off the game early and had to wait until the last minute," he noted.