Inter Wingback Denzel Dumfries: "Complicated Match, Romelu Lukaku Is Very Important"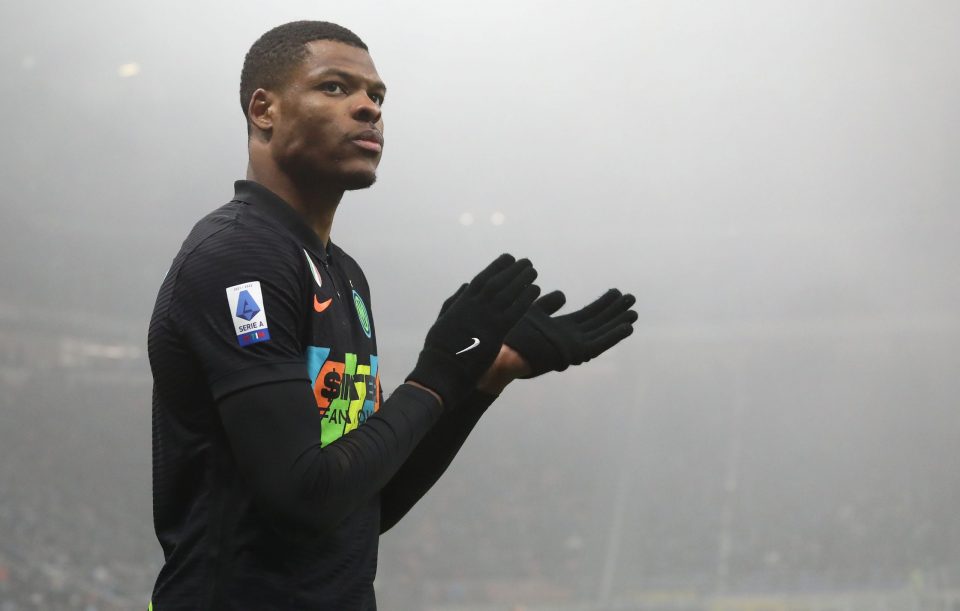 Inter wingback Denzel Dumfries feels that the Nerazzurri had to get through a difficult first match of the season in order to get their campaign off to the right start with three points.
Speaking to Italian broadcaster Sky Sport Italia after the match, the 26-year-old gave his immediate reaction to a match in which he scored a very late winner, and also praised his teammate Romelu Lukaku.
Dumfries popped up with a header very late in the match to give the Nerazzurri a 2-1 lead, ensuring that they got the win they were after in the dying seconds despite having looked laboured and out of their rhythm for long stretches of the second half.
The result was important, and allowed Inter to respond to the victory by their city rivals AC Milan earlier in the day, although it did not come in a straightforward manner and saw the team encounter plenty of difficulty against a tough Lecce team.
"We deserved to win," Dumfries said, "it's a very important goal. We have to congratulate Lecce for how they defended while protecting the result."
"I think that last year we dropped too many points in matches against smaller teams, they're complicated matches," he continued, "you have to fight, keeping your temper and concentration the whole way."
And of the return of Lukaku, he said that "He's very important, we're happy that he scored and that he's off and running. An attacker like him is very important for the game."