Spezia Midfielder Simone Bastoni: "Inter's Achraf Hakimi & Denzel Dumfries Among My Toughest Opponents"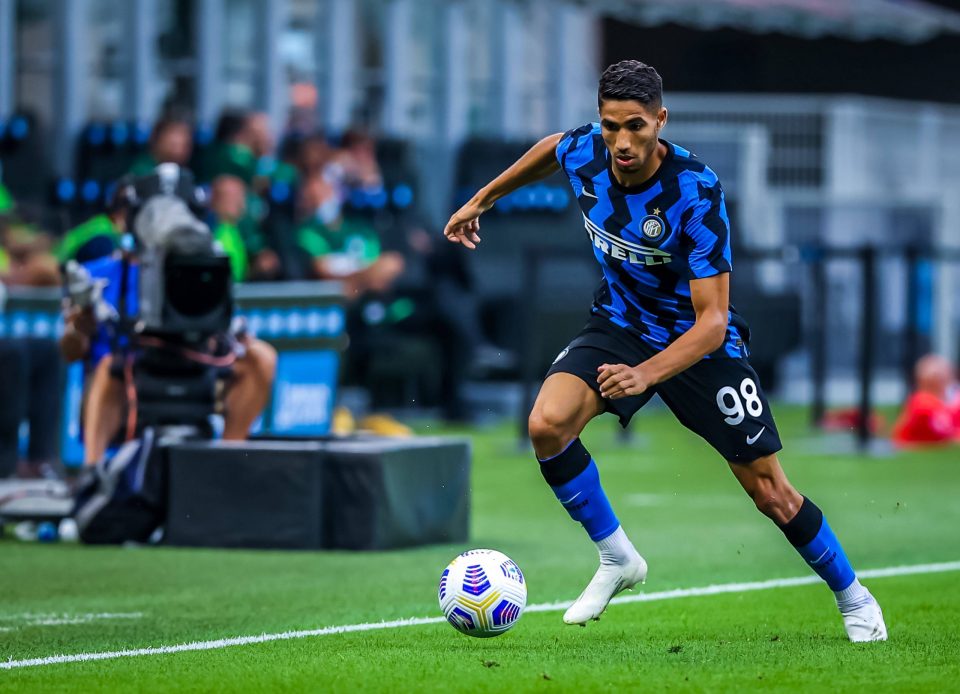 Spezia midfielder Simone Bastoni feels that former Inter wingback Achraf Hakimi and current Nerazzurri player Denzel Dumfries are among the most difficult opponents he's had to face in Serie A.
Speaking to Italian news outlet FanPage.it, the 25-year-old named the two wingbacks among the four toughest opponents he's come up against since Spezia have been in the top flights.
Spezia will be Inter's next opponents, with the Ligurian outfit travelling to the San Siro for the Nerazzurri's home debut this Saturday.
This will be Spezia's third consecutive season in the top flight after having been promoted from Serie B in the summer of 2020, and during this time Bastoni has had the chance to face some of the top players not just in Italian football but also in all of Europe.
For the 25-year-old, who tends to play either as a left-wingback or on the left of a central midfield trio, he has naturally come up against right-sided players.
"Speaking about the toughest player's I've had to come up against, I'd mention Theo Hernandez, Hakimi, Dumfries, and Milinkovic-Savic," he said.