Italian Journalist Paolo Condo: "Simone Inzaghi Transfer Market Outburst Came Because Knows Second Season At Inter Is Key"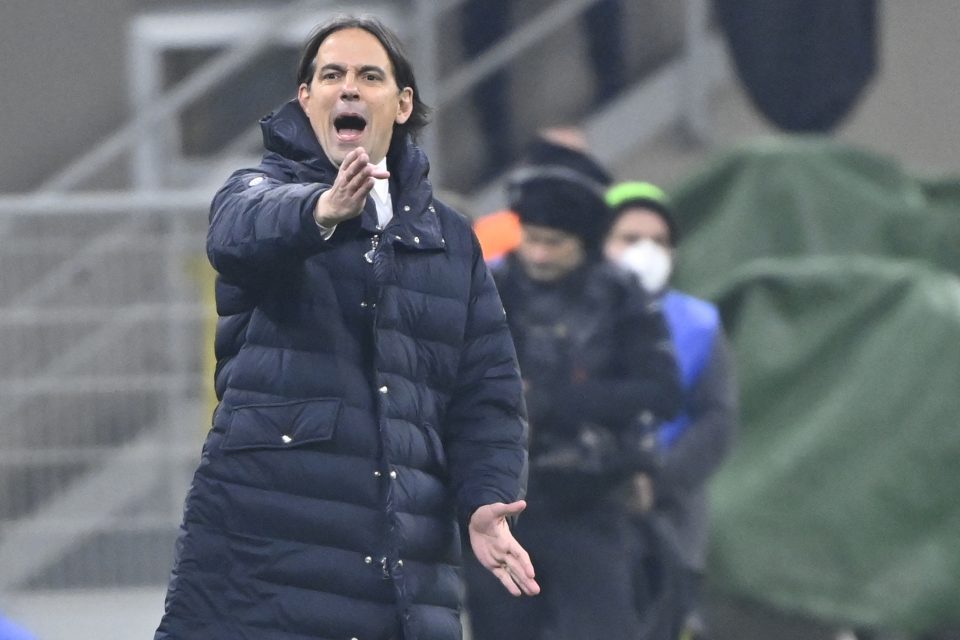 Italian journalist Paolo Condo believes that Simone Inzaghi's recent frank remarks about the transfer market came about because the coach knows that his second season at Inter will be key for him.
Speaking to Italian broadcaster Sky Sport Italia, Condo gave the view that Inzaghi felt that he had to emphasize keeping the team strong by not making any significant sales at this stage of the summer because he is feeling the pressure to win in his second campaign in charge.
Inzaghi seems to have grown with the job since being appointed Inter coach last summer, and his comments on the transfer market in a press conference before Inter's Serie A opener against Lecce and then after the match were a sign that he is not afraid to make his influence felt.
The coach stated that as far as he is concerned the Nerazzurri's outgoing transfer window is wrapped up as far as big sales are concerned, and Condo feels that this is a reflection of his position heading into his second season.
"I understand Inzaghi's moment," he said. "The first season there's gratitude that the club put their trust in him and a desire to show what he's capable of, now it's clear that after it was said that Inter were favourites and that Conte would have won the title has gotten under his skin."
"He knows he's in his second season and he has to win," Condo said, "it's a key season. Inter are a very strong team, they're even stronger than last year with Lukaku."
"Inter made their signings before starting preseason which was great work," he noted. "So it's not true that Inter don't buy, Inter bought in a timely manner."
"There was the suggestion they could sign Bremer and Dybala who looked very close to Inter, but did not arrive because no one left," he then noted.