Inter Coach Simone Inzaghi Still Struggling With "Personal Derby" Against His Former Side Lazio, Italian Media Suggest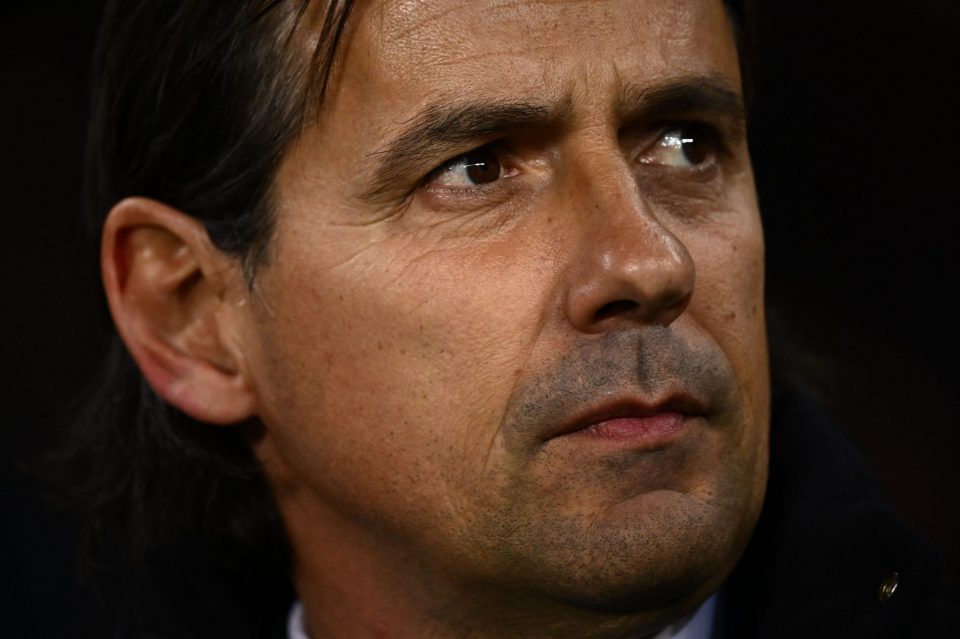 Inter head coach Simone Inzaghi has yet to come to grips with his "personal derby" against his former team Lazio.
This according to today's print edition of Turin-based newspaper Tuttosport, who note after a second season in a row that the Nerazzurri have lost 3-1 at the Stadio Olimpico that Inzaghi has yet to shake the cobwebs off when returning to his old home.
Inzaghi has in many ways put his stamp on Inter and adapted to the role of Nerazzurri coach, seemingly by the day, as he has transformed himself from his prior life as Lazio coach, a role in which he had been successful and established a formidable reputation but where the demands are different than those of being Inter coach.
The 46-year-old experienced his first defeat as Nerazzurri coach in last season's trip to the Olimpico to face Lazio, losing 3-1 in one of the first matches that really showed the work that Inzaghi had to do.
However, in the intervening year, a lot of progress has been made, and Inzaghi will have hoped that his team's second trip to the Olimpico to face the Biancocelesti would be evidence of exactly this evolution.
Instead, the coach watched his team suffer the same result, and the nature of the match meant that it was a setback that was very similar to the one from Lazio, and which frustratingly exposes very similar problems.
Inzaghi will be hoping that he can swiftly put the reversal against his old team behind him with matches against Cremonese, AC Milan, and Bayern Munich on the way in the space of just over a week.
If Inter can pick themselves up and start to get more positive results in their upcoming matches they could make Friday's loss at the Olimpico a distant memory, but for Inzaghi, the sense will remain that he has failed to make a statement that he has conclusively broken from his past at the second time of asking.