Inter Midfielder Hakan Calhanoglu: "We Have A Fire Inside Us Ahead Of Milan Derby, Romelu Lukaku Makes Presence Felt Even Off The Pitch"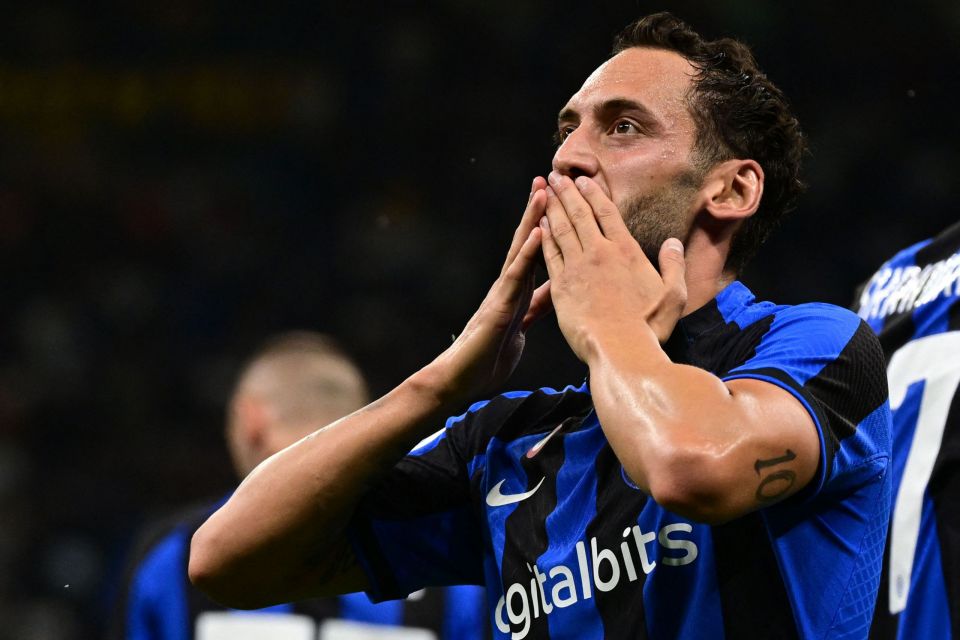 Inter midfielder Hakan Calhanoglu feels that the team have a strong motivation ahead of this weekend's Serie A clash with AC Milan.
Speaking to Italian broadcaster DAZN following the Nerazzurri's 3-1 victory over Cremonese, the 28-year-old gave his thoughts ahead of the derby clash on Saturday, whilst he also spoke about the effect that striker Romelu Lukaku is having even while injured and unable to play.
Inter face one of their biggest match of the Serie A season not even one month into the campaign, with the first of two Milan derbies against the Rossoneri set for this Saturday.
Inter go into the match one point ahead of their city rivals with four matches played, but the derby is not a match where form always dictates the final result, whilst the stakes will be as high as they've ever been given that the match pits the two teams to have finished first and second in the table last season.
"We know that Milan have become really strong," Calhanoglu said. "Saturday will be a difficult match. But we're charged up like last season, we have ta fire inside us, we'll see what happens."
When it was pointed out that the win over Cremonese was his fiftieth appearance for Inter, Calhanoglu replied "I didn't know that, I'm happy. I hope to make as many appearances as possible."
"Today it was important to win," he said of the match against Cremonese, "we did a great job after what happened against Lazio, it was a great reaction and we deserved the win."
And of the return of Lukaku, he said that "Last year we played without him, but he always helps us on the pitch. He's injured right now, I hope he'll be back soon, but we feel his presence when he's off the pitch too."