Ex-Inter Midfielder Stephane Dalmat: "Respect For Handanovic But It's Time For Onana"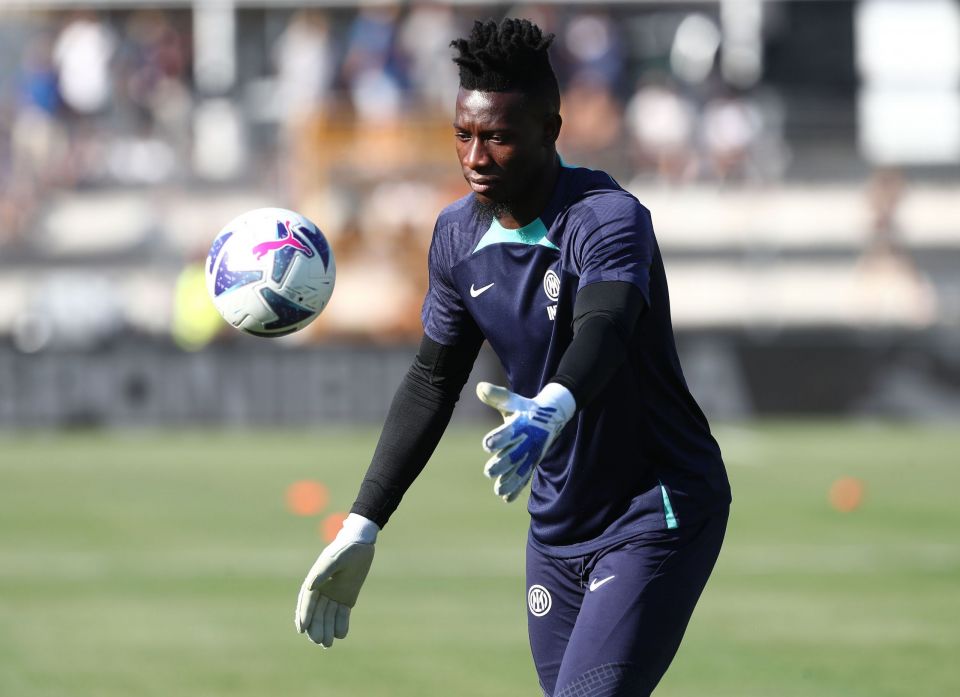 Former Inter midfielder Stephane Dalmat has said that he thinks it is time for the Nerazzurri to start with Andre Onana in goal, according to a report on social media. 
Speaking during a video on his Instagram profile, Stephane Dalmat discussed Saturday evening's Milan derby which ended 3-2 to AC Milan who were clearly the better team than Inter.
He explained that everyone in the team played badly and then suggested that whilst he has respect for Samir Handanovic, he feels that it is time for Andre Onana to be given his first start in Serie A for the club.
"It's a shame we lost the derby yesterday. Inter played badly, everyone says the goalkeeper should be changed. I have a lot of respect for Samir Handanovic, but I think it's time for André Onana: he's a goalkeeper with a lot of quality and for me he has to play."
The Cameroonian was signed as a direct challenger to Samir Handanovic for the number one spot but he has not started a game yet.
Stephane Dalmat then offered a rallying cry for Inter fans about how they need to stay close to the team and the coach and there was a show of support for Inter president Steven Zhang.
"I know you are all sad for the derby defeat, but you have to have faith in the team and in the coach, who for me is good. We have to help everyone, I know everyone says the president has to leave but I say no because we have started the championship and we have to help everyone.
"We'll see next year, but this year we can do well in the championship. We are waiting for the team's reaction against Bayern Munich, but with Lukaku it would have been very different. Let's see. Forza Inter."