Ex-Nerazzurri & Bayern Forward Lukas Podolski: "Bayern Munich Will Be A Tough Challenge Even If Inter Have Grown A Lot Recently"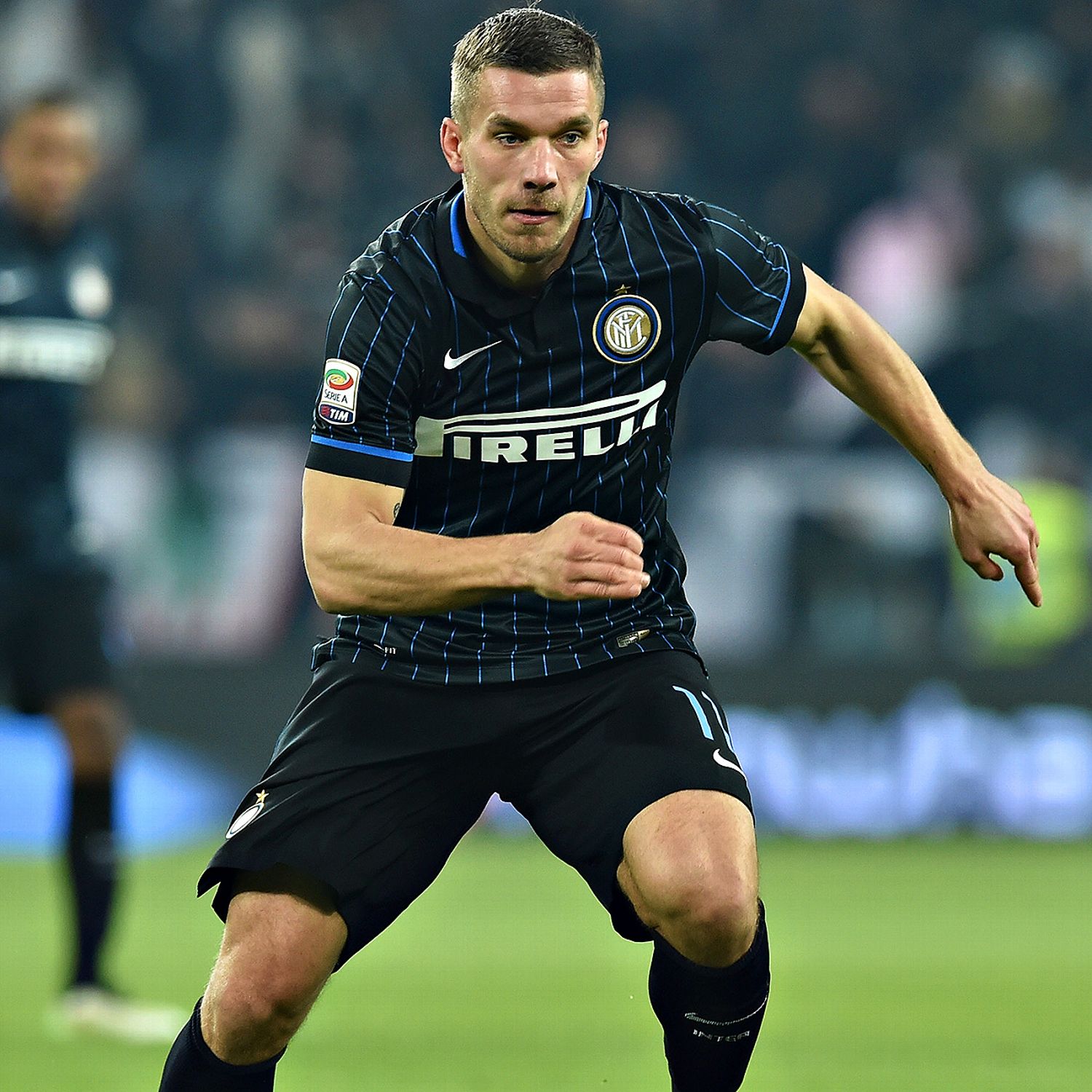 Former Inter, Bayern Munich, Arsenal, and Koln forward Lukas Podolski feels that Inter will have one of their toughest tests ahead of them in the form of Bayern starting tomorrow.
Speaking to Milan-based newspaper Gazzetta dello Sport in an interview published in today's print edition, the German gave his thoughts on the clash between two of his former sides in the Champions League group stage opener tomorrow.
Inter have been back in the Champions League for a few seasons now after a number of years out in the cold, and they have been growing in confidence with each year spent back in the competition, reaching the knockout rounds for the first time in eleven years last time around.
However, the Nerazzurri will undeniably be put to the test in a way they rarely have been, domestically or in Europe, when they meet one of the continent's most formidable teams in the form of German champions Bayern.
Podolski gave his thoughts on Inter, stating that "I've sen Inter's matches, but before the derby. They're a good team. But if you see Bayern, it's the same story, they always win. It will be difficult for Inter. Bayern have so much quality."
Asked if he expects things to be difficult for Inter without the injured Romelu Lukaku, the German replied "Sure, but they'll have Edin Dzeko who knows Bayern even if they're not the same team he played against in the Bundesliga."
"The Germans, however, remember him, they know that he always has great quality," he continued.
"It will be a thrilling, exciting match," Podolski said. "On paper Bayern are the favourites, but they shouldn't think they already have the two matches in their pocket."
"Inter have grown a lot in recent years, both on and off the pitch," he continued. "The Inter brand has become even bigger. It's nice to see  he club back in the Champions League, and that they've won the Scudetto again and are always fighting for it."
Looking back on his participation in Bayern's 2006 Champions League group stage win at the San Siro, Podolski recalled that "In 2006 I was there too. And I even scored."
"I dribbled the goalkeeper, Julio Cesar. I scored my first Champions League goal in the San Siro, and I was virtually still a boy. It's crazy to think about," he looked back.
Podolski also had a word for his six-month stint at the Nerazzurri, recalling that "When I arrived in January 2015, Inter were not at the point they are now, they were changing their skin, even in terms of how they were run."
"My mistake was accepting the transfer in the winter window," he reflected. "I never liked six-month loans, I arrived and I already wasn't in good physical condition."
"I didn't find form immediately, time is short and people – in general, fans and people in the club – didn't have patience with me," he went on.
"I was expected to immediately play well and scored ten goals, but it's not always easy, maybe you do well for three seasons then drop off for two months and suddenly everything's bad," he continued.
"But I still took a lot from that experience, and Inter have treated me well," Podolski concluded.