Nerazzurri Treble Hero Diego Milito: "Inter To Forget Derby With Performance Against Bayern, Milan Skriniar Needs To Just Get Into Best Physical Form"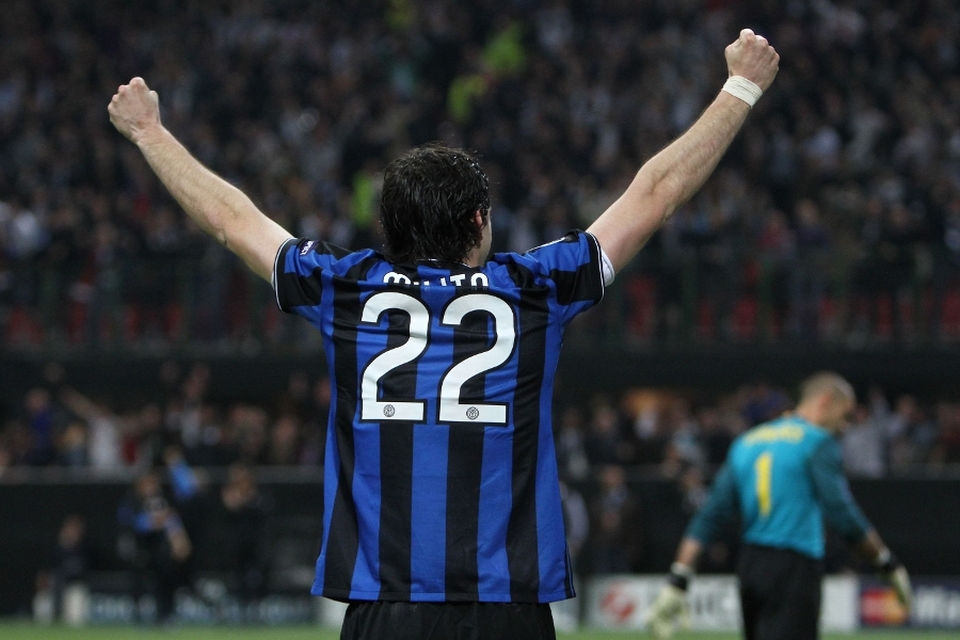 Legendary former Inter striker Diego Milito feels that the Nerazzurri can put their derby loss to AC Milan behind them with a statement result against Bayern Munich in the Champions League this evening.
Speaking to Milan-based newspaper Gazzetta dello Sport, the Treble winner predicted that his former side can put derby disappointment in the rear view mirror, whilst he also attributed Milan Skriniar's slow start to the season to physical rather than mental factors, and predicted striker Lautaro Martinez can keep improving.
Milito scored plenty of important and memorable goals for the Nerazzurri, but few live as long in the memory as his brace against Bayern, the only two goals in a 2-0 win in the 2010 Champions League final to seal a famous European Treble.
Inter will meet the same opposition this evening in their very first match in this edition of Europe's top competition, and while there is no doubt that beating the German champions will be harder than ever, Milito has faith that they can do it.
"It will be difficult, but in a sense it's lucky for Inter," the former striker said. "Lucky in the sense that such a big match is a perfect way to forget the derby."
Looking back on the three occasions that he lost to Milan as an Inter player, the Argentine recalled that "I remember the loss in the league in 2011, and then playing in the Champions League against Schalke, in one week we threw away both the league and Europe."
"But I believe that Inzaghi and the players are just going through a bit of a rough patch," he continued, "and this evening they have the opportunity to put all that behind them."
"I have a lot of faith in Inter," Milito continued, "they're a great team with a great coach. So I'm optimistic about this season."
"Defensive solidity must certainly be found," he said, "in the last few matches there's been a decline. This is the right match to prove themselves. It will be a tough test, but it will also be very motivating."
And responding to the suggestion that Skriniar may not be totally focused after summer transfer rumours surrounding him, Milito stated "I don't think that's it. I have a feeling that Milan is very happy to be at Inter."
"His decline is just a bit of a physical one," he added. "Soon he'll be back to being a point of reference at the back."
And of striker Martinez, he said that "I am definitely partial to him. He seems to get better season on season, and now he's gained a lot of experience. I think Inter will be safe betting on him for the future."