Nerazzurri Treble Hero Diego Milito: "Inter's Champions League Group Stage Opener Against Bayern Will Be Like A Final"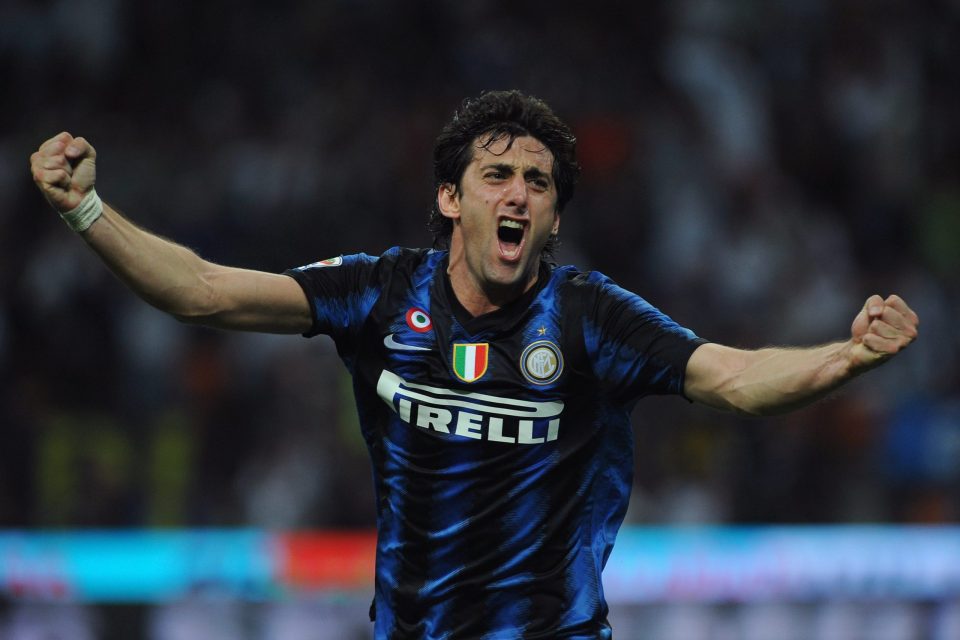 Legendary former Inter striker Diego Milito believes that the Nerazzurri's Champions League group stage opener against Bayern Munich this evening will feel like a final.
Speaking in the official matchday program for the clash, via FCInterNews, the Argentine gave his thoughts on what the atmosphere for this evening's match will be like, whilst he also looked back on the team's triumph over Bayern in the final of the competition in 2010.
Inter will face a Bayern team who are widely considered to be among the very best in Europe this evening, with the Bavarians already considered to be among the favourites for the competition along with Manchester City and Liverpool.
The German champions are very strong opposition, but at the same time the Nerazzurri will be aware of their own quality and the capacity they've shown for going toe to toe with Europe's elite, and this could already be one of the biggest matches of both teams' seasons.
"This kind of match is always decided by the details," Milito said, "you can't leave anything to chance and it's essential to throw yourself into the match fully."
"A match of this level is like a final," he added, "I have no doubt that Inter will face it in that way. Two teams capable of going all the way are facing each other, certainly these are the kinds of matches that allow you to understand exactly how good you are."
Comparing the match to the 2010 final against the same opposition, Milito recalled that "We faced it with great concentration, we knew it was our chance, our dream."
"We worked very well on the tactics," he continued, "we were focused but also calm, we thought how we had to play, how to win. For many of us it was our only chance to win the Champions League."
"Our path that season was incredible, but also very difficult," the Argentine looked back. "We played against great teams, there were moments in which we suffered, like in Kiev, where I scored my first goal in the Champions League."
"Then we won at home against Rubin Kazan, getting past a very tough group," he went on. "During the season there were moments that gave us the awareness that we could do it, the match against Chelsea was a very tough one."
"Then there was CSKA Moscow," Milto continued, "Barcelona in the semifinals, who were considered the team to beat, and the final against Bayern, a top-level team that, like us, could have won the Treble."