Player Ratings – Inter 0 – 2 Bayern Munich: Deserved Defeat Against Superior Opponent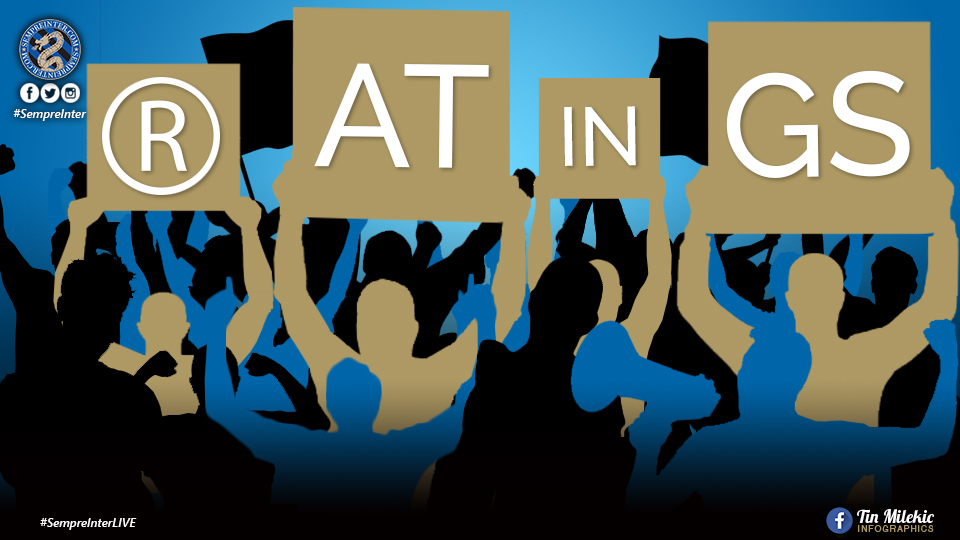 Inter lost the opening Champions League group stage clash against Bayern Munich 0-2 at the Stadio Giuseppe Meazza in Milan's San Siro district.
The Nerazzurri started the game well but failed to create any clear cut chances with Bayern taking over more and more forcing Onana to make good saves.
Inter defended well but switched off in the 25th minute when Leroy Sane sprinted past Danilo D'Ambrosio and Denzel Dumfries to round Onana and make it 1-0.
Bayern continued to create chances and Inter defended well and went into the half-time interval trailing but far from out if it. The Nerazzurri started the second half really well and took over proceedings but failed to show bite and killer instinct in the penalty area.
As Inter's pressure wore off Bayern doubled their lead after some wonderful buildup play which Danilo D'Ambrosio unnecessarily put into his own net. After that the game effectively ended even though Correa fluffed a chance alone with Neuer.
André Onana – 6,5: Inter's MOTM on his debut despite conceding 2 goals says it all. Must start moving forward as his ball distribution, command of area and awareness will be useful against weaker teams. Like Torino.
Danilo D'Ambrosio – 5,5: Him being the captain of Inter in 2022 in the Champions League is a snapshot of the state of the club under Suning. At fault partly for the first goal and an owngoal for the second.
Milan Skriniar – 6: Had a decent match, made some minor errors but looked better in the middle than he has so far this season to the right.
Alessandro Bastoni – 6: A better performance than the Milan Derby horror show for sure but not quite at his peak just yet physically or mentally. Like Inter as a whole.
Denzel Dumfries – 5: People who make fun of Romelu Lukaku's first touch will have a field day when they see the Dutchman's first touches tonight. Out of form and technically simply not good enough at this level.
Henrikh Mkitaryan – 6: Inter's best midfielder on the night which speaks volumes at to the predicament the team finds themselves in. Made a few poor mistakes but made up for them winning ball back.
Marcelo Brozovic – 5,5: Whatever his issue is he needs to snap out of it. He is now one of the experienced players at Inter and needs to start acting like it on the pitch. His attitude and body language is genuinely infuriating to watch.
Hakan Calhanoglu – 5,5: Slightly better than in the derby but hardly by much. Didn't make any glaring mistakes as such but offered nothing creative and his set pieces weren't up to speed either.
Robin Gosens – 5,5: Step forward and showed enough desire and will to start moving forward when fit. But must improve his attacking contributions which are non-existent right now.
Edin Dzeko – 6: When a 36-year old past his sell-by-date is your hope in the Champions League then you can't complain when you fail in said tournament. Ironically he was Inter's second best performer after Onana.
Lautaro Martinez – 6: Worked so hard, ran so much and really put in a shift tonight. Physically he's never been in better condition in his career. However, far too many simple layoffs and passes missed against a brilliant opponent.
Joaquin Correa – 5: Replaced Edon Dzeko in the 71st minute and offered absolutely nothing. No denying after 12 months since joining that he's a flop in a situation where Inter can't afford to waste €25+million on players being flops.
Matteo Darmian – 5,5: Replaced Denzel Dumfries in the 71st minute and helped shore up the defence somewhat but the match was effective dead by then.
Federico Dimarco – 5,5: Replaced a tired Alessandro Bastoni in the 71st minute and didn't have any material impact on the game as the game was over and Inter and Bayern were playing off the last few minutes.
Stefan de Vrij – 6: Replaced Milan Skriniar in the 71st minute and led the defence when the match was effectively over and had turned into a Bayern Munich exhibition in how a World Class team plays football in 2022.
Roberto Gagliardini – N/A: Replaced Hakan Calhanoglu in the 81st minute and didn't play long enough to be rated.
Simone Inzaghi – 5: Brave starting lineup  and decisions. One to start Onana paid off. Other to start D'Ambrosio and make him the captain did not. Makes substitutions 10 minutes too late being reactive instead of being proactive. Needs to get things in order before his job is at stake. Which could come sooner than he thinks.
Clement Turpin – 7: Good performance by the referee and his team getting every major decision right and keeping a coherent and consistent line throughout.
Inter – 5: Better performance than in the derby on the weekend but hardly something to write how about. Bayern are better, everyone knows this, but lack of urgency in second half is a cause for concern.
Agree? Disagree?
Let us know in the comments below or hit us up on Twitter and Facebook.