The Return of Romelu Lukaku: Does It Make Inter Milan Favourites for the Title?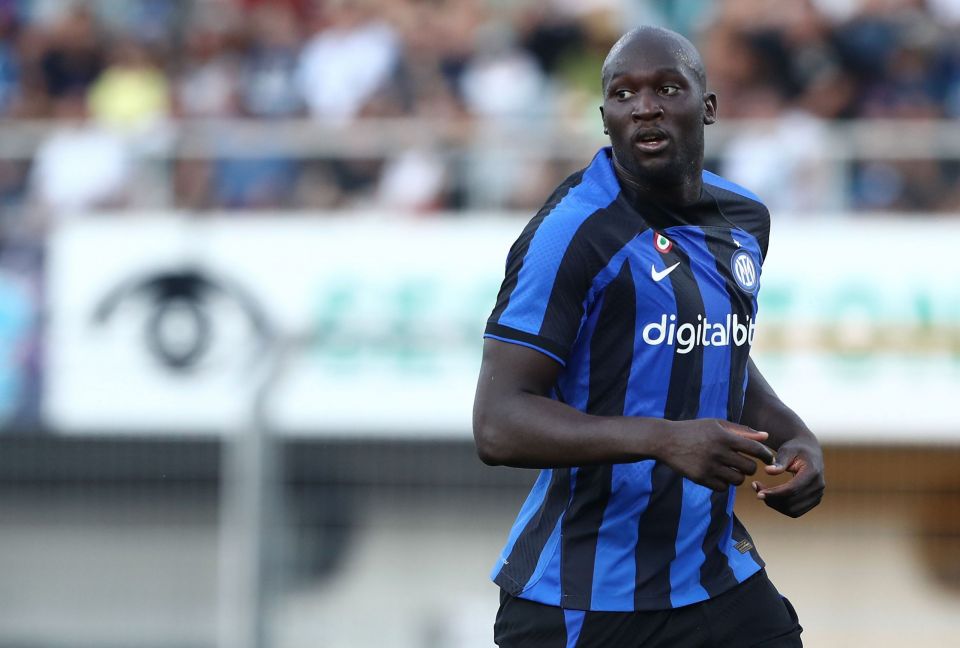 Belgian striker Romelu Lukaku helped Inter Milan finish a long title drought in his final season for Nerazzurri. Lukaku scored 30 goals and had 11 assists helping Inter to the Serie A crown two seasons ago.
Lukaku's stock rose considerably after a dream year in Inter Milan, leading to a club record-setting transfer to Chelsea worth almost 98 million pounds.
Lacklustre Chelsea season
After the European crown, the improved attack of Chelsea with Romelu Lukaku aimed for big things in the Premier League.
The Blues, however, had a less than perfect year finishing a distant third behind Manchester City and Liverpool. Nevertheless, Lukaku started perfectly for Chelsea with four goals in four games.
After that, however, a few injuries and poor form created a three-month drought, and he waited on another goal until December.
Lukaku then infamously said he had Inter in the heart and wanted to go back. This led to fans of both clubs being mad at the Belgian striker.
Seria A Popular Globally
The Italian championship is among the top 5 global football leagues. With big names returning to Italy, the popularity will surge even more.
Aside from Romelu Lukaku, the current champion and Inter archrival AC Milan is bringing in Divock Origi from Liverpool and Marco Asensio from Real Madrid.
Juventus will try to recover a decade-long grip on Seria A by signing Paul Pogba, and the recovery of Federico Chiesa will play a pivotal role in those plans.
Tough competition at the top of the standings, big stars, and passionate fans make Seria extremely popular worldwide.
The iGaming industry is an excellent indicator of a specific league's popularity. Watching Ghana football online betting statistics or numbers from other countries, you can see the popularity of Italian football.
We'll see how Romelu Lukaku's return reflects Inter's chances. Will AC Milan stay on top, or will Juventus jump over Milan clubs in the new campaign.
Inter Milan's Chances This Season
Many experts think Inter is a clear favourite to win the title, with Romelu Lukaku returning to Giuseppe Meazza. Inter Milan conquered Seria convincingly two seasons ago, leaving second-place Milan 11 points behind.
Soon after the Serie A triumph, coach Antonio Conte left the club for Tottenham, and leading striker Lukaku signed a lucrative deal with Chelsea.
Inter was highly competitive in the last season despite departures, finishing only two points behind rival AC Milan. Inter had the best attack in the league, scoring 84 goals, 15 more than the champions.
Romelu Lukaku is 29 years old and is in the middle of his prime years. When in shape, Lukaku is one of the top scorers in the game.
We will see in what kind of shape he will return to Inter. Chelsea and Nereazzuri agreed on a one-year loan in which Lukaku agreed on a pay cut.
The deal will earn Lukaku €8.5 million plus bonuses. If Lukaku returns with similar habits as in their previous stint with Inter when he scored 64 goals in 95 games, we could see another championship.
Other Inter Milan Transfers
One of Inter's significant losses in the transfer market is the transfer of left midfielder Ivan Perisic to Tottenham. The powerful Croatian winger operates on the side, creating havoc, and his long tenure with Inter is now finished. Instead, he is going to Antonio Conte, a former Inter coach who knows his value.
Aside from bringing back Romelu Lukaku, Inter signed Kristjan Asllani, Raoul Bellanova, André Onana, Francesco Acerbi as well as Henrikh Mkhitaryan from Roma on a free transfer.
How will Lukaku adapt to Simone Inzaghi's offence?
The Belgian striker has long been in touch with Inter's Conte replacement – Simone Inzaghi. Although both coaches share similar football formations, Inzaghi insists on keeping the ball in possession.
So far in his career, Lukaku thrived when he had space before him. However, Lukaku also can hold the ball up front with his enormous stature and physicality.
Inzaghi, a former Lazio coach, has ideas on utilising Lukaku's best and, in his previous jobs, always got the best out of his attackers. As a result, Ciro Immobile managed to score 149 goals in 217 games for Lazio.
Both Lukaku and Inzaghi showed a willingness to adapt to the best qualities of the coach and attacker. Will the new coach and Lukaku's old team get the most out of the speedy and powerful Belgian striker may be the question essential to Inter's title hopes in the new Serie A season.