Uncertain How Inter Milan's Central Defence Will Look Like After This Season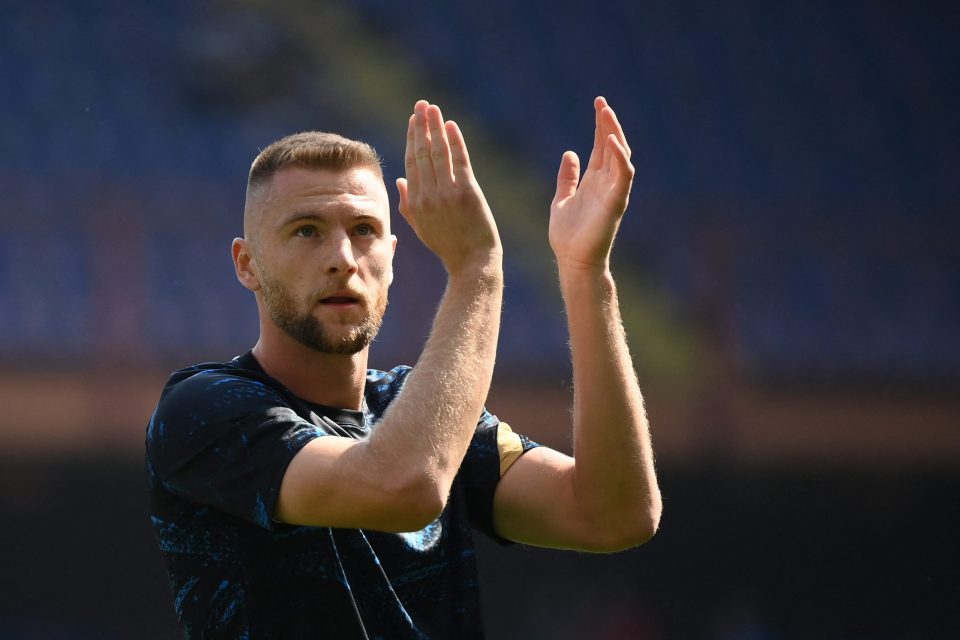 Despite interests from PSG and other international teams, Inter Milan will be keeping Milan Skriniar in their squad this season.
The Italian team has been talking with the French team since the start of the summer transfer window, but they could not close the deal after disagreeing on the fee.
As a result, Inter Milan will keep Skriniar, although his contract expires in the summer of 2023. Skriniar is set to stay at Inter Milan's center back for another season, with talks about a new contract expected to commence soon.
Unfortunately, PSG's last €50 million offer plus add-ons weren't enough to convince Inter Milan to let go of the 27-year-old.
During the transfer window, Skriniar was among the most coveted players by teams like Chelsea, PSG and others but explicitly expressed his wishes to end his five-year spell with the Italian club.
During his spell with Inter Milan, the 27-year-old won three trophies in the last two seasons under Simone Inzaghi and Antonio Conte.
Skriniar is a highly-rated center-back in Serie A, but the Nerazzurri considered trading him this season to solve their money troubles.
However, the team sold Cesare Casadei to Chelsea and Andrea Pinamonti to Sassuolo for about €40 million, which helped them decide against selling Skriniar.
The Nerazzurri were on the hunt for a new central defender, following the departure of Andrea Ranocchia this summer as a free agent, but ended up loaning Francesco Acerbi from Lazio for one season.
Inter Milan Must Sign A Center Back
With Milan Skriniar contract set to expire in June 2023 and the departure of Andrea Ranocchia, and 34 year old Francesco Acerbi joining the club on a season long loan, Inter Milan will need to strengthen in the center back position.
Reportedly, the Nerazzurri were linked with Chelsea's center-back, Trevoh Chalobah, who was also on AC Milan's radar. Chalobah broke into Chelsea's senior team at the beginning of last season and made 31 appearances in all their competitions.
Chelsea's center-back has worked with Antonio Conte since his debut with the team, even putting him on the bench during their 2018 FA Cup final.
Simone Inzaghi's Inter was heavily linked with moves for Chalobah or Dortmund's Manuel Akanji instead of Acerbi.
Reportedly, Chelsea were unwilling to trade the England Under-21 player on loan to San Siro.
Inter Milan might decide to go for Manuel Akanji in the same way they signed Andre Onana, but he joined Manchester City, according to Vwin's report.
Inter Milan signed Andre Onana on a free transfer from Ajax, coming in as Samir Sandanovic's replacement. The Cameroon goalkeeper joined the Serie A club under a five-year contract.