What Are Inter Milan's Chances Of Winning The 2022/2023 Serie A Title?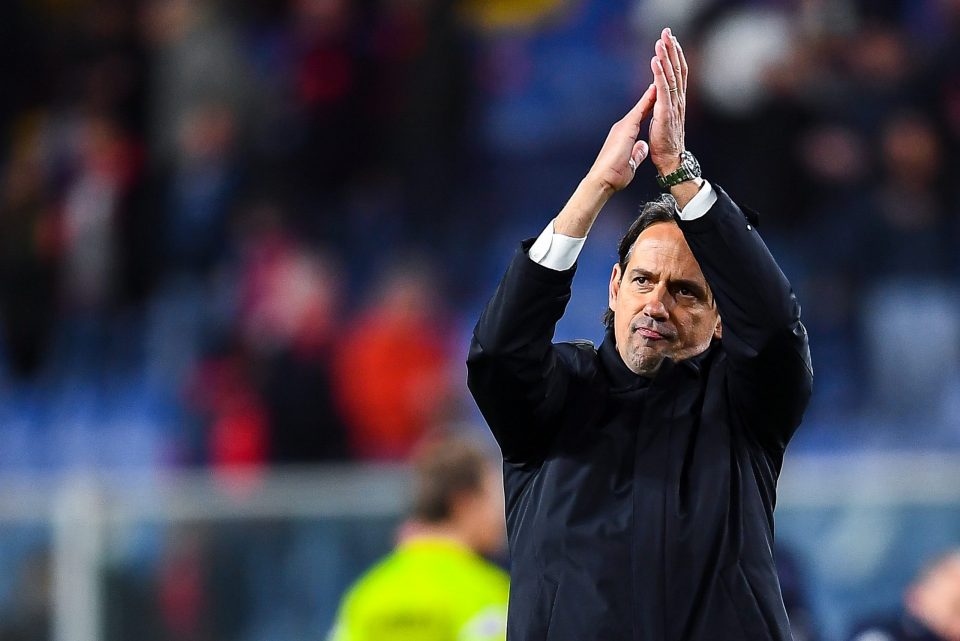 Inter Milan has always been one of the top teams in Serie A, and it goes without saying that many people expect them to place incredibly well in this upcoming season.
However, what are the chances of them actually taking the title? This is a good question, and it is not one that is easy to answer.
There are a ton of variables we have to factor into the equation when trying to decipher a specific team's chances of winning, and it's certainly no walk in the park.
Nevertheless; this is the task that we are set on accomplishing by the end of this article, and with a little luck, we might actually be right.
Let's jump straight into it and take a look at Inter Milan's chances of winning Serie A this year.
They Have Covered All Their Bases
It is incredibly difficult for a team to excel in all areas. In fact, it is almost impossible. There are just too many positions to cover, and if you make an alteration in one area, you may end up negatively affecting another.
Although, it looks as though Inter Milan doesn't abide by the same rules as us mere mortals.
Out of all of the reasons why Inter will win Serie-A, perhaps the one that is going to have the biggest impact is just that they are solid all over the board.
Whether it be defence, attack, or midfield, Inter Milan has got every area of play mastered, and they are one of the few teams that can dominate in any situation.
This is so much the case that they actually have far superior defence/attack statistics than most of the best teams in the world – it is incredibly rare to come across a team as well-rounded as this, and this is undoubtedly going to play a major part in their probable success in Serie A 22/23.
It is hard to truly explain just how mind-boggling this is – even the best teams in the world have their weaknesses, and almost everyone unanimously agrees that Inter Milan has none.
This means that it is pretty likely that we are going to see Inter Milan place well, and in all truth, this factor alone could cause them to win. It's going to be a treat seeing Inter Milan putting all of their talents to use.
The New Additions To The Team Seem To Be Working Perfectly
Throughout the past couple of years, Inter Milan has seen a myriad of transfers, and the team looks drastically different to what it did just a few years ago. This is usually a bad thing – it takes time for new players to familiarise themselves with a team and work as one cohesive unit.
Despite this, Inter Milan actually seems to have immediately benefited from all of the new additions, and they now have a stronger team than ever before. I mean, just take a look at the online football betting odds for the upcoming season from 10CRIC – you are not going to have odds as favourable as those if your team isn't accustomed to one another.
All of the new players at Inter Milan have slipped right into the roster seamlessly, and to see a team adapt this quick to change is somewhat of a rarity.
However, we haven't even told you the half of it yet. On top of having a myriad of new players amongst their ranks, Inter Milan also has a new coach.
Just as is the case with players, it takes time for a coach to familiarise themselves with a team and learn the team dynamic.
Although, with a coach, this is taken one step further – the coach controls training protocols and team strategy, so throwing a new coach into the mix can often spell demise for a football team.
However, this isn't the case for Inter Milan. Are you noticing a theme here? Ever since Inter Milan's new coach came into action, they have not lost a single game, and their statistics have improved rather substantially.
It seems as though everything just seems to go right for Inter Milan, and if they manage to carry this momentum into the upcoming season, the rest of the competition are going to be in serious trouble.
They're Pretty Dang High
Putting together everything we have discussed thus far, it is looking pretty likely that Inter Milan is going to be a dominating force in the competition.
Inter Milan's squad is looking better than last season, and when you factor in that they have always had a pretty decent side, this just becomes all the more staggering.
It would come as a surprise to no one if Inter Milan were to win the competition, and in truth, it would probably come as more of a shock if they don't end up taking the title.
Everything seems to just be working in Inter Milan's favour at the moment; they are looking incredibly solid. You will certainly want to keep your eye out for Inter Milan this upcoming season; or don't.
You are likely going to see their names posted across media sites when they win in any case.
So, what do you think is going to come with Inter Milan, do you agree with us and think they are definitely one of the top contenders, or do you think that they are drastically overrated and are going to perform abysmally?
While it is unlikely to be the latter, it is certainly still a possibility.
From everything we have seen this far, it looks as though Inter Milan are going to perform incredibly well this season, and it would not be too far of a stretch to say that they have the ability to win the competition altogether.
We won't know for sure until everything is said and done, but either way; it's going to be a spectacle to watch. Catch you in the next one