Five Things We Learned From Inter This Week: "Andre Onana Sparkles In Champions League On Nerazzurri Debut"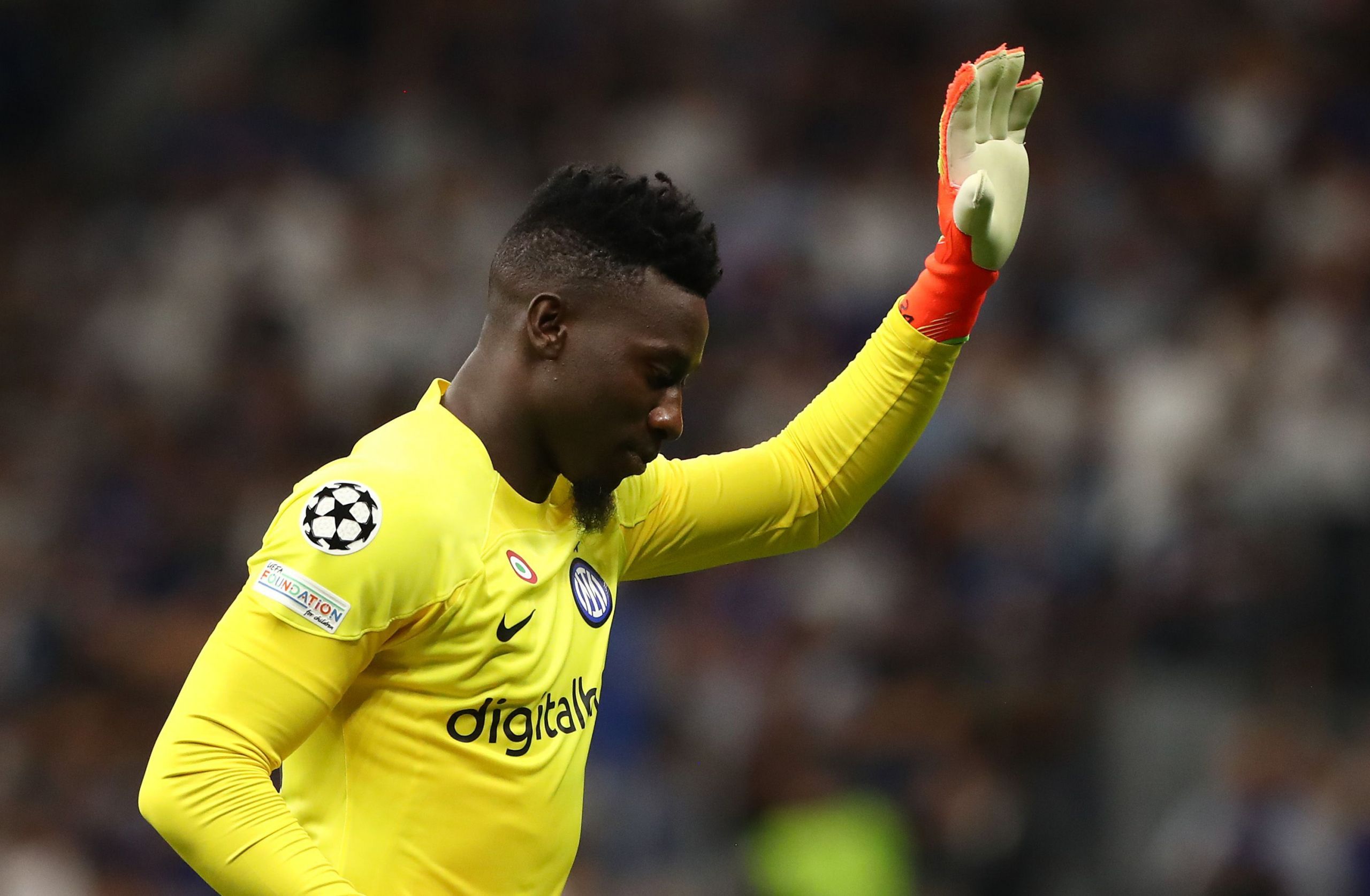 Inter got back on track this week with a slightly touch and go 1-0 win over Torino before a much more distinguished performance to beat Plzen in European action.
A packed San Siro saw Marcelo Brozovic score just over a minute from the end of the match to ensure maximum points for Inter on the weekend against Torino.
Goals from Edin Dzeko and Denzel Dumfries saw Inter home in the Czech Republic and got them off the mark in the Champions League for the season.
After a tough week in which Inter lost the derby and were beaten comfortably by Bayern Munich in European action, the Croat's goal salvaged something for Inter in terms of progress.
Here's what we learned from Inter this week. Check out Inter live scores.
1) Andre Onana Sparkles On Debut
Cameroonian stopper Andre Onana was given his first start for Inter in their mid week clash with Bayern Munich and he certainly didn't disappoint.
Some ten saves were made by the former Ajax stopper and his excellent distribution caught the eye.
Whilst Samir Handanovic ended up back in the net for the Torino game, it was clear to see Onana's quality and further enhanced his claims for being Inter's permanent number one. Even though he wasn't tested against Viktoria Plzen.
2) Robin Gosens Shelved Again
After a solid performance against Bayern Munich in what was always going to be a tough game for Inter, Robin Gosens was then sent back to the bench for the visit of Torino.
Utility man Matteo Darmian was preferred, leaving Inter fans once again baffled at Inzaghi's perceived lack of trust in Gosens.
After rumours of a potential departure looked possible, it looks clear that the man who only joined Inter in January, is way down his manager's pecking order.
3) Inter Taught A Lesson By Bayern
As predicted by many, Inter fell to a far superior side on Wednesday night in Champions League action.
The German champions strolled to a 2-0 victory over the Nerazzuri, which served as a reminder to reinforce the fact that Italy sides are still a way off Europe's elite.
Bayern's monopolising of the Bundesliga allows them to attract world class players in their prime, meanwhile Inter can only dream of such luxuries.
A tough lesson but one that needs moving on from quickly.
4) Simone Inzaghi Inflexibility To Be His Undoing?
After a brave team selection against Bayern, Inzaghi seemed to revert back to type on Saturday putting out a side looking staler by the game.
Although Inter managed to escape with a win, many questions are being asked of Inter's ability to challenge for the title this term.
A number of players looking out of form, some poor in game management from the coach and the unwillingness to integrate the likes of Gosens and Onana could cause more long term issues.
Whilst it's too early to make any real assumptions, Inzaghi must look to get some of the spark back that saw them romp their way to the top of the table just before last Christmas.
A win is a win but more conviction needs to be instilled by Simone.
5) Huge Confidence Boost In Plzen.
A comfortable win for Inter in response to the Bayern defeat saw arguably put in their most convincing performance of the season.
Goals from Edin Dzeko and Denzel Dumfries either side of half time saw the Nerazzuri pick up maximum points for the first time this season in European competition.
The manner of the performance should lift the players as they head to Udine this weekend as their ability to manage the game came across hugely impressively.
Definitely something to build on.