Image Of Disappointment On Simone Inzaghi's Face Worth A Thousand Words After Inter's 3-1 Loss To Udinese, Italian Media Suggest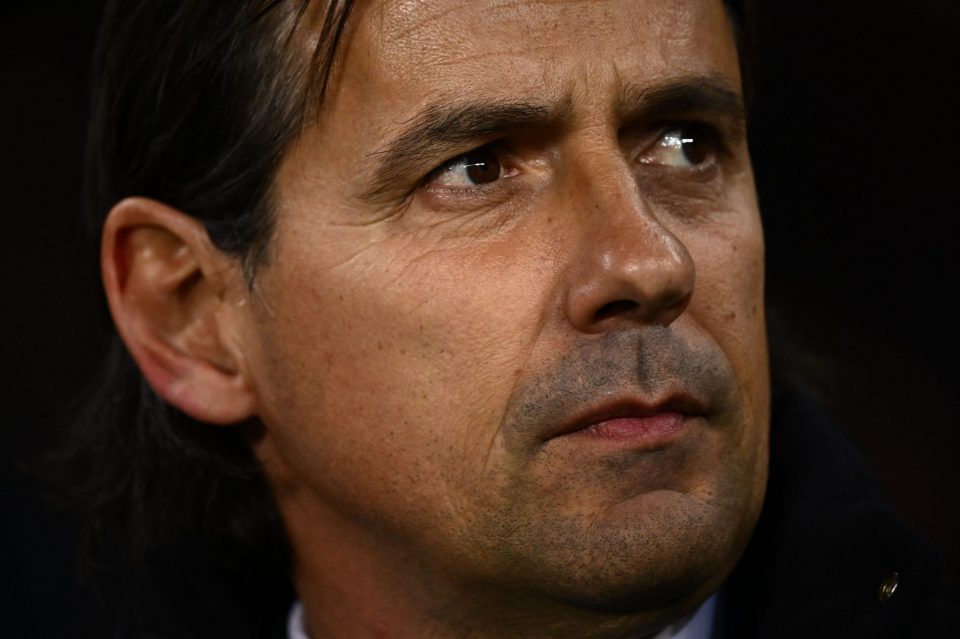 The expression of disappointment on Simone Inzaghi's face at the end of Inter's disastrous loss to Udinese in Serie A yesterday afternoon said more than any of his words to the press.
This is the view in today's print edition of Rome-based newspaper Corriere dello Sport, who suggest that the coach showed his understanding of gravity of the Nerazzurri's current situation with his face more than he did with anything he said.
Inzaghi went through the motions with his words after yesterday's 3-1 defeat, admitting that there are no excuses and that he is the first one responsible, with his task now to work hard at fixing the problems that have characterized the Nerazzurri's first few weeks of the campaign.
However, more poignant than any of what the 46-year-old said was the sense in his facial expression and overall demeanour that something has changed for him, and that the talk of taking responsibility and getting back to work was more than just talk.