Inter Coach Simone Inzaghi Has Not Lost Dressing Room & Convinced Way Out Of Crisis Is Through Working As A Team & Not Through Individual Brilliance, Italian Media Argue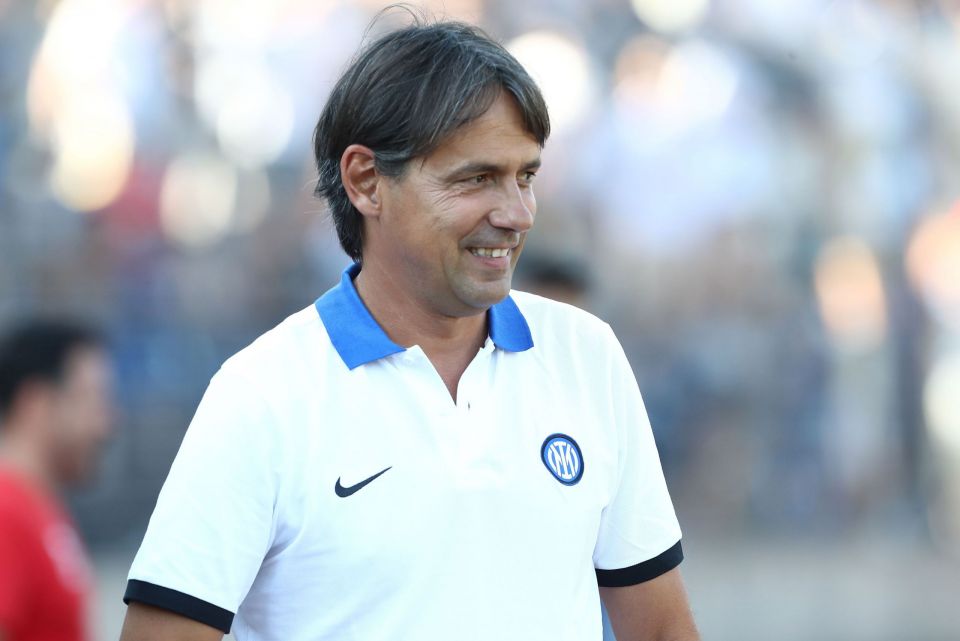 Inter head coach Simone Inzaghi still has the locker room behind him, and believes that the only way to reach a turning point is to keep the team unified rather than focusing on individual brilliance.
This according to today's print edition of Milan-based newspaper Gazzetta dello Sport, who report that there is no major fracture in the Nerazzurri locker room and that the coach wants everyone to put their heads down and work to put their early season crisis behind them.
Izaghi knows that time is running out and things can't continue on as they have been for any longer, but this doesn't mean that he no longer has the backing of the club, nor of his players.
The sense is that, over the first month and change of the campaign, the Nerazzurri have not really been playing as a team on the pitch, with players too often looking as though they've felt that they need to resolve situations on their own.
The coach wants the team to return to the sense of cohesion that they had last season, and this will be the major theme of his preparations for tough matches against Roma and Barcelona on the other side of the international break.