Inter Defender Francesco Acerbi: "Team Going Through Some Difficulties But We'll Resolve Them, Normal For Simone Inzaghi To Be Under Pressure"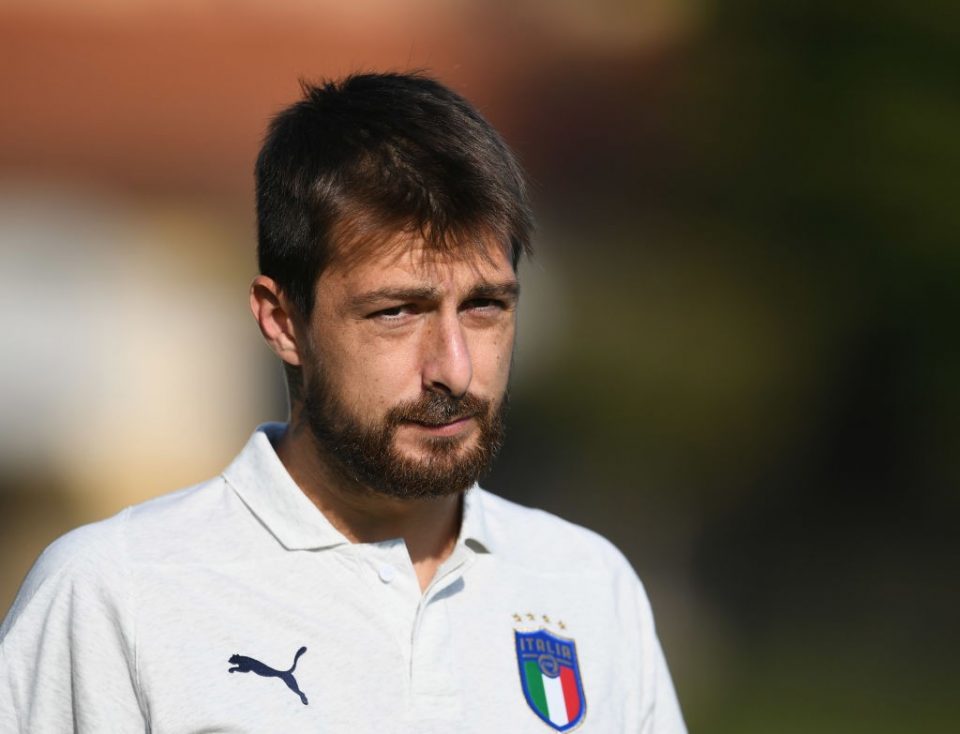 Inter defender Francesco Acerbi feels that while it's certainly true that the Nerazzurri are currently going through some very rough form to start their season, it is equally true that they will be able to put these problems behind them.
Speaking to Italian broadcaster Rai Radio whilst with the Italian national team, the 34-year-old also spoke highly of Nerazzurri coach Simone Inzaghi, suggesting that it's only natural that the former Lazio boss will received criticism when the teams struggles but that he is nevertheless the right man for the job.
Acerbi only joined Inter at the start of this month, but already he has made two starts, where the former Lazio and Sassuolo defender has repaid the faith that the club showed to sign him with solid performances.
If the 34-year-old expected things to be easy and stress-free when he joined then the crisis that the team has been in over the past few weeks will have come as an unpleasant surprise for him, but for his part Acerbi is not too worried and feels that they will get back on their feet again.
"The transition was quite difficult," he said, "it wasn't without some problems but we resolved them, I'm happy to be here."
He continued that "I've encountered a fantastic group, right now we're going through some difficulties but between the fans, the players, the staff, and the directors, everything will get resolved. We hope to get back on track after the break."
Of his coach Inzaghi, with whom he also worked for three seasons at Lazio, Acerbi said that "For him as well this move was a qualitative step up."
"Last season he did very well," the defender continued, "this is perhaps the greatest moment of difficulty since he arrived and it's normal that he's under more pressure, but from my perspective he's the same as ever. A great coach and a great guy."
And regarding some insults that he's received since making the move, Acerbi said that "You receive insults wherever you go, even on social media where if you play a game you're a phenomenon, but if it goes wrong they're relentless against not just you but your family as well."
"The attitude on the pitch has to always be the right one at any rate, that's what really matters," he noted. "You have to be strong, you can't hide and you have to just do thinks your own way and try to be your best."