Italian Media List Three Things Simone Inzaghi Must Change To Turn Things Around At Inter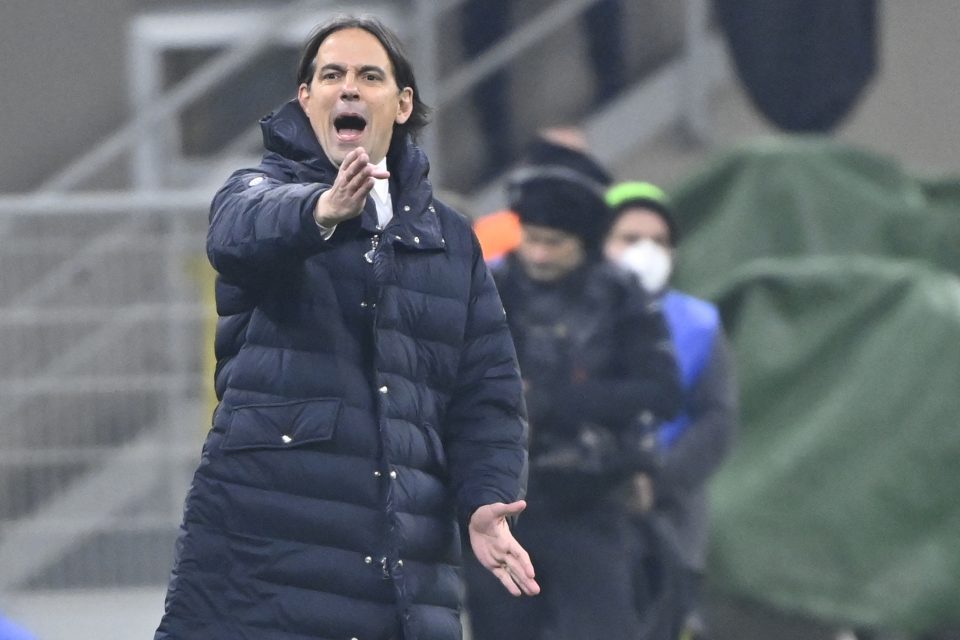 Tactical issues, lack of fitness, and failure to find consistency are the three aspects that Inter coach Simone Inzaghi must address in order to turn around the team's poor early season form.
This is the view in today's print edition of Rome-based newspaper Corriere dello Sport, who argue that the coach must analyze these three aspects in taking a long and hard look at his approach over the international break.
Tactically, things have not been working for Inter over the first few weeks of the season, as the players have looked disjointed on the pitch in possession, and even moreso without the ball.
Defensively, the eleven goals that the team has already conceded over seven matches are a testament to a lack of compactness that has resulted from the team looking muddled as they try and keep a high line.
In the view of the Corriere, the coach could have to drop the pressing intensity a bit, giving the strikers a role in defending from the front but also giving the back three more support from a more compact block.
Meanwhile, fitness issues have appeared to be serious at times, and the Corriere argue that Inzaghi must address this if any tactical refresh is to have a chance of working.
Lastly, the newspaper argues that consistency from match to match must be a key theme for Inzaghi, as so far this season any momentum that the Nerazzurri have managed to build up has always looked one poor performance away from evaporating.