Ex-Empoli Coach Aurelio Andreazzoli: "Simone Inzaghi's Management Of Kristjan Asllani At Inter Is Entirely Normal"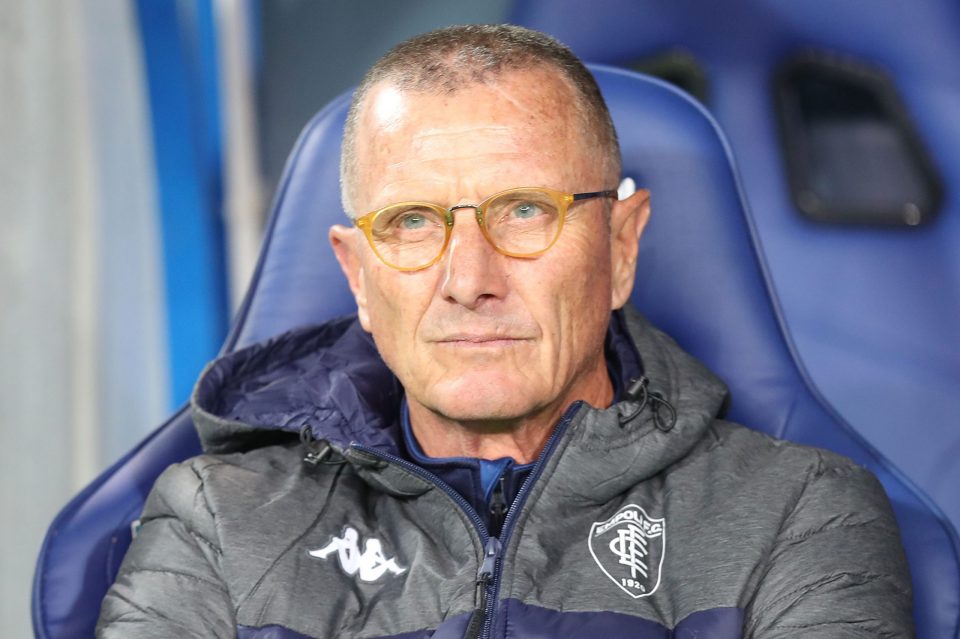 Former Empoli coach Aurelio Andreazzoli feels that the gradual introduction of midfielder Kristjan Asllani into Inter's first team by coach Simone Inzaghi is completely to be expected.
Speaking to Milan-based newspaper Gazzetta dello Sport, Andreazzoli expressed the view that the 20-year-old still needs to grow into the team and not have the pressure put on him right away at a club like Inter, as well as praising Asllani's positional versatility.
Asllani had broken out in Empoli's first team over the second half of last season, and the Albanian's performances for the Tuscans were so impressive that Inter decided to sign him as the backup to Marcelo Brozovic in the summer.
Brozovic's absence through suspension from Inter's Serie A clash with Roma after the international break will be a big test of how much Inzaghi trusts Asllani at the top flight level, but for his part Andreazzoli feels that the Inter coach's management of the Albanian so far has made perfect sense.
"He has to fkeep growing along the same path he's been on," the coach said of the midfielder. "He moved to Inter, not just to some local team."
"And Inzaghi did well, he used him as best he could," he went on. "Asllani still has Marcelo Brozovic in front of him, I say Brozovic, and I don't think I need to say just how good a player Brozovic is."
"And if we look at it more closely, it's not just Brozovic who's ahead of him," Andreazzoli added.
And of the 20-year-old's positional versatility, the coach noted that "Against Inter in the Coppa Italia in January, he played well as a trequartista. Maybe we need to broaden our perspective."