Ex-Inter Defender Massimo Paganin: "Inter Have Lost Their Mentality, Next Matches Decisive"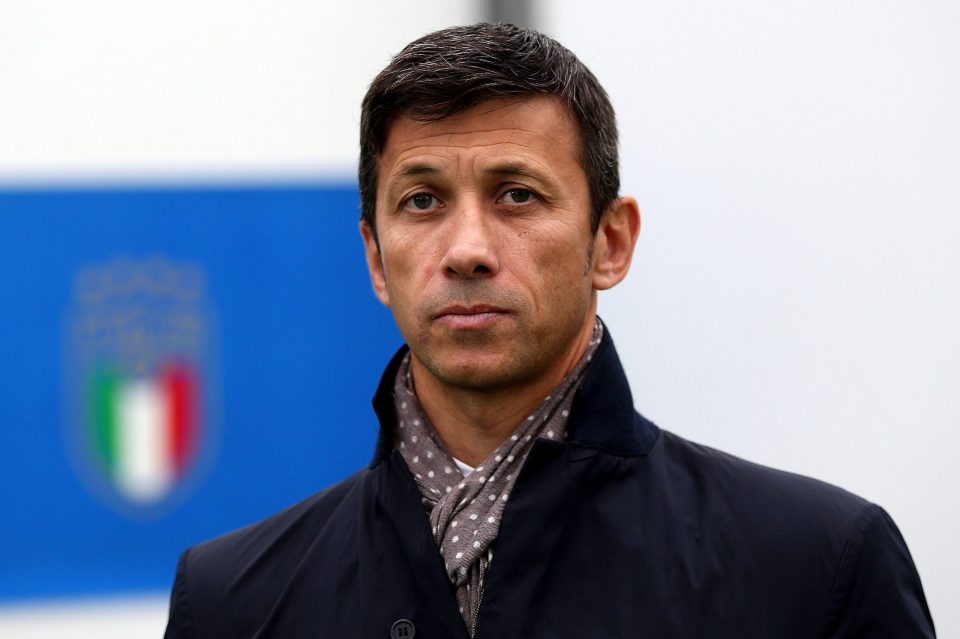 Former Inter defender Massimo Paganin has said that Inter have lost their mentality and the next matches are decisive for their season, according to a report in the Italian broadcast media today.
Speaking during an interview with TMW Radio, via FCInter1908, Massimo Paganin discussed the difficult patch of form that the Nerazzurri are now finding themselves in having just lost 3-1 against Udinese at the Dacia Arena.
He stressed that they need to recover as quickly as possible and then recapture the mentality that has been lost in recent weeks.
"I think the team last year did not win because things were not done in the right way at the important moment. This year it paid off in the Champions League.
"In the last game I find it hard to understand the three changes, three central defenders in a game in which you lost 3-1. You have to recover the group, the awareness, the self-esteem and the confidence.
"It is not easy because they have all strengthened and there has never been such a balanced championship in recent years. Inter must recover quickly, it is important to return to the Champions League. A mentality that was lost must be rebuilt."
Juventus and Inter are two teams that were expected to be fighting at the vert top from the off but things have not panned out that well. When asked about their prospects, Massimo Paganin stressed that there are effectively two different season's given the break for the World Cup.
"It's an anomalous championship, they are almost two separate leagues given the World Cup break. We will also have to see how the national teams will return.
"For Juve and Inter it is not easy. It is true that Juve have managed to overturn difficult situations in the past years, but when you start off badly you struggle to right the ship, because there is little time and you are only forced to chase.
"The next games will already be decisive. Juve and Inter also have two delicate Champions League rounds. An elimination could affect them even more negatively."
Juventus are not thought to be ready to sack Massimiliano Allegri but the situation is heading that way.