Ex-Inter Striker Jurgen Klinsmann: "Not Disappointed With Inter But I Expect A Lot More"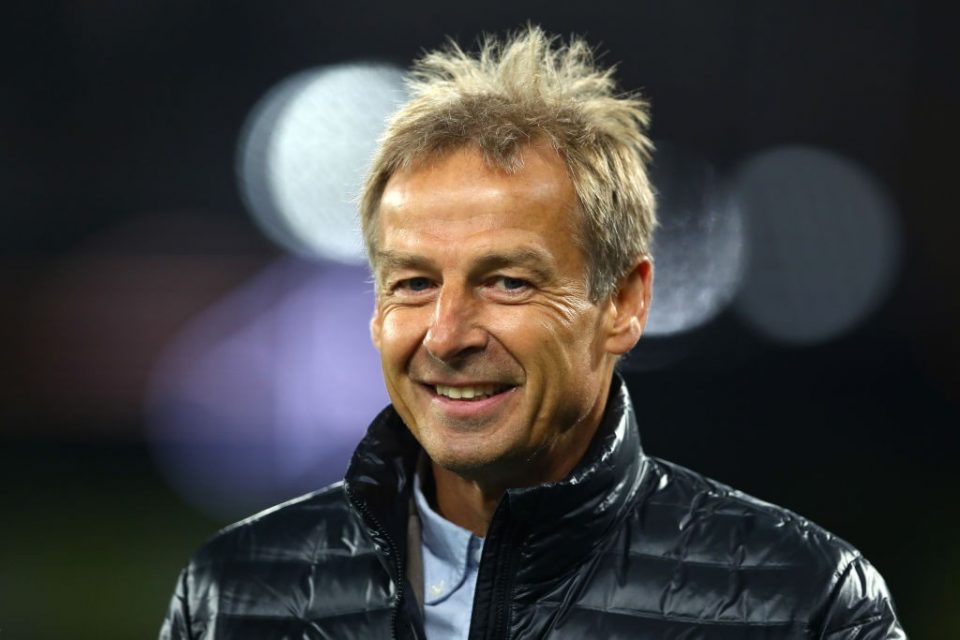 Former Inter striker Jurgen Klinsmann has said that he is not disappointed with Inter but he did expect more from them this season, according to a report in the Italian media.
Speaking during an interview with TMW, the former German marksman discussed how the Nerazzurri are fairing so far this season under Simone Inzaghi.
Inter have only got 12 points from their first seven games which leaves them five points adrift from Napoli and Atalanta at the top of the table which is not ideal although it is still early.
Jurgen Klinsmann explained that he is not disappointed but he does think that they should have done more so far.
"Disappointed no, I expect much more but the championship has just started. Even in the Champions League we have just started, losing to Bayern is not a disgrace.
"We have to see the next games, it's very important to do something in Europe. A year and a half ago they won the Scudetto, now the fans expect more in the Champions League."
He was asked whether the absence of Ivan Perisic who left the club on a free transfer for Tottenham Hotspur at the start of the summer is a reason for the poor form of the team.
"It's normal, he's a very good player. He'll be missed like Hakimi. It was an Inter à la Antonio Conte, with the 3-5-2 with fast wings. Hakimi left a hole, the same now Perisic and you have to give time to the players who replace them, like Gosens.
"It doesn't happen overnight, you need time. They are all talented players, but you need the leap up to prove you can play in the Champions League."