Italian Journalist Fabrizio Biasin: "Inter Boss Inzaghi Would Have Dug His Grave If Gazzetta Interview Was Not Authorised"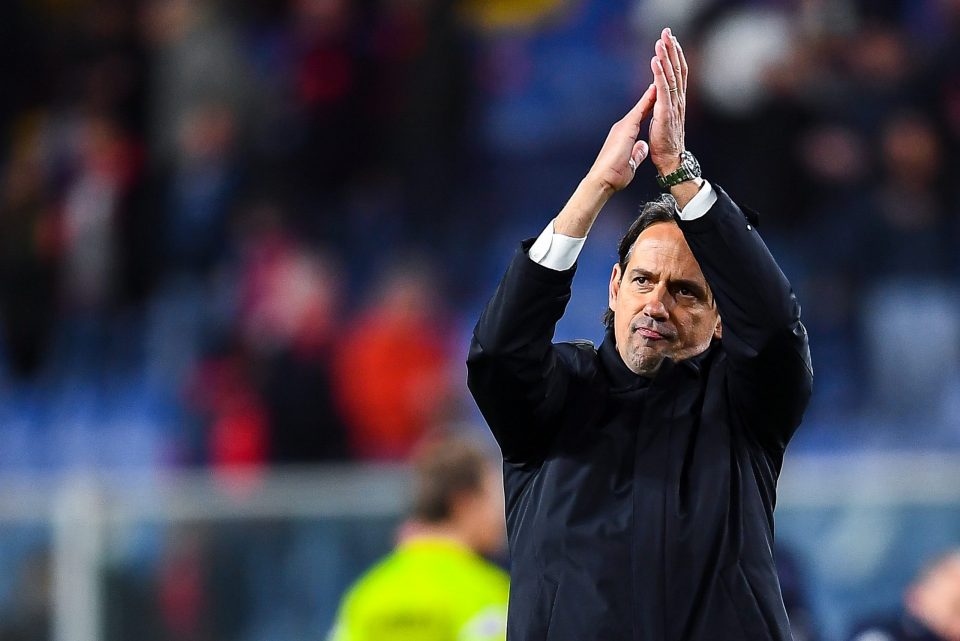 Italian journalist Fabrizio Biasin has said that Inter coach Simone Inzaghi would have dug his own grave if the interview he did with Gazzetta dello Sport was unauthorised, according to a report in the Italian media today. 
Speaking whilst on Telelombardia, via FCInter1908, Fabrizio Biasin explained that the interview that the head coach did was clearly authorised by the club otherwise he would not still be in the job.
"If you think that the conversation between Inzaghi and the Gazzetta was done without an agreement between coach and management, that's not the case. Otherwise he would have dug his own grave."
He then talked about how the team performed in the game against Udinese at the Dacia Arena where they were beaten 3-1 and looked well off of the pace that has become associated with this Inter team under Simone Inzaghi.
"On Sunday in Udine we saw horrendous things from the point of view of the 90 minutes of management. Certainly the coach made mistakes and a lot of them, everyone knows that. The players are themselves under the spotlight. It's normal for a manager to try to lift the situation."
The other topic discussed was Robin Gosens who has not been able to impose himself on the team in the way that many had hoped that he would after having the left wing space vacated by Ivan Perisic's departure for Tottenham Hotspur.
"I like Gosens a lot and I ask him to return to his level. Inter, who are under indictment because they haven't had a penny to their name for the last two years, got the best player in that position in January. It's up to him to return to his levels."