Roma & Fiorentina Legend Gabriel Batistuta: "I Apologise To Inter For Offering Nothing When There But I Helped Them Sign Lautaro Martinez"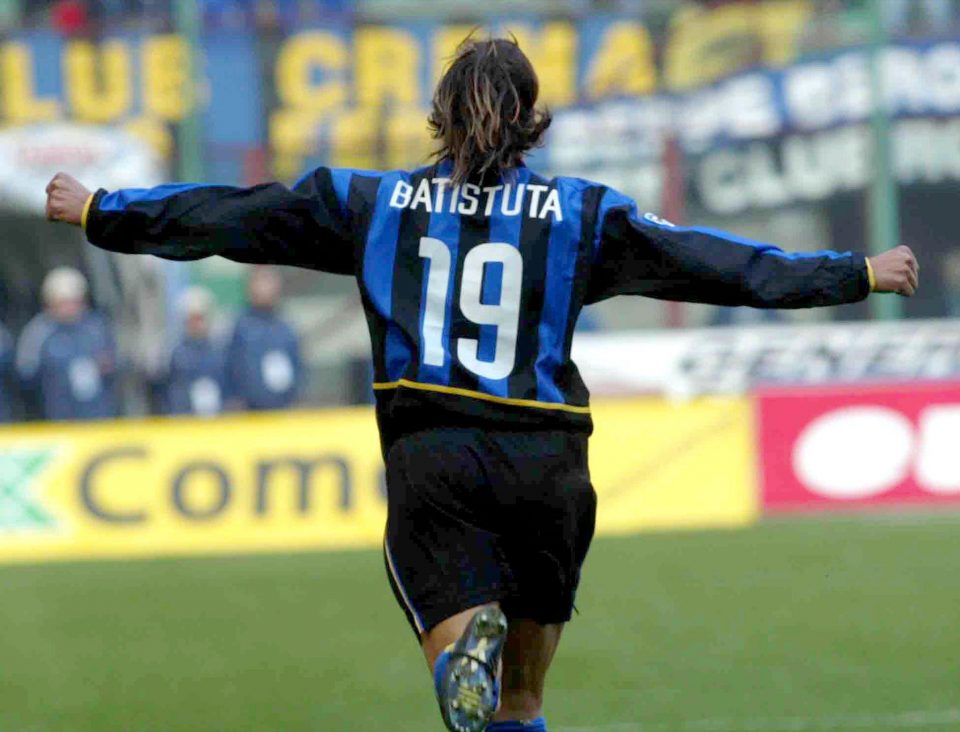 AS Roma and Fiorentina legend Gabriel Batistuta has apologised to Inter for his failed spell at the club but also pointed out that he helped Lautaro Martinez join the club, according to a report in the Italian media.
Speaking whilst at the Trento Sport Festival, as reported by FCInternews, Gabriel Batistuta opened up about his time with the Nerazzurri which did not go to plan and he blames himself for that.
He joined Inter on loan from AS Roma in 2003 but he was only able to manage 12 appearances for the team and scored twice. It was disappointing due to the undisputed quality that he possessed.
He chose to apologise for what went wrong: "I have to apologise to Inter. It is a club that courted me several times, there was mutual esteem, I really appreciated Moratti, a very elegant man in speaking and moving. Then we finally met, but I couldn't do anything, it was one of my mistakes."
To balance things out though, he pointed out that he played a big part in the signing of Lautaro Martinez from Racing Club in Argentina as he was consulted about both the player and the club.
"I didn't score goals, but I gave a big hand afterwards when Inter bought Lautaro. I was asked and gave my opinion. Lautaro is doing what I wanted to do at Inter.
"I got injured after a clash with Emre, it hurt and caused me a lot of anger because he was half my size. That was the end of my Italian career. Dybala? I wouldn't have recommended him to the Nerazzurri."