Inter Wingback Denzel Dumfries: "Market Interest Flatters Me But I'm Focused On Inter"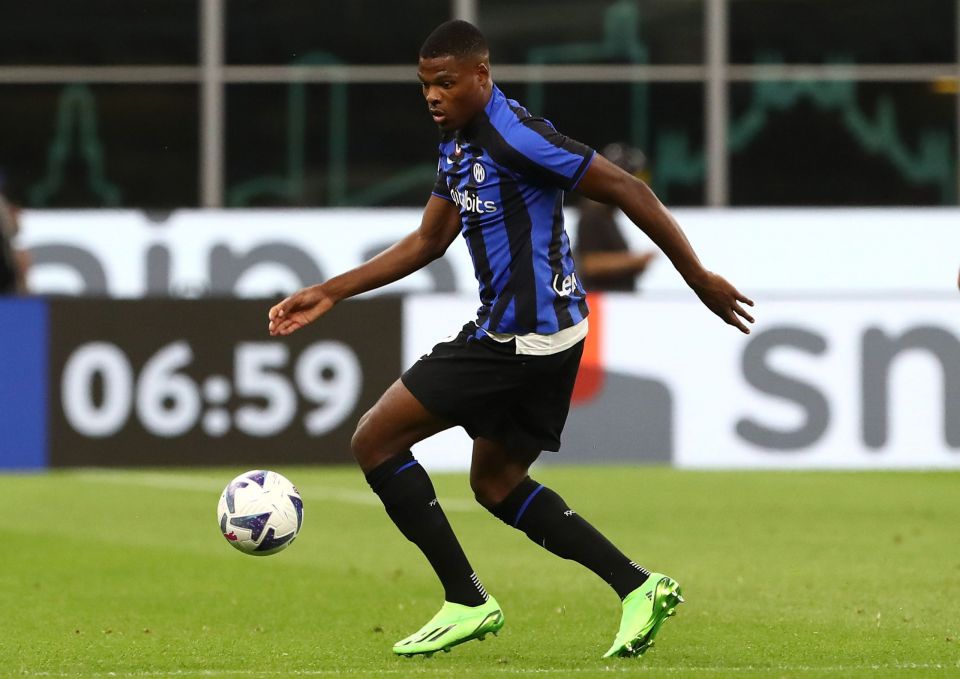 Inter wingback Denzel Dumfries has said that the transfer market interest in him is flattering but he is focused on his job with Inter, according to a report in the Dutch print media.
Speaking during an interview with Dutch newspaper De Telegraaf, the former PSV Eindhoven wingback admitted that he is touched by the interest in him from big clubs around Europe but he is only thinking about what he wants to achieve during his time with Inter.
"The interest flatters me, of course. But my focus now is only on Inter. We want to win the Scudetto because we lost it last season. Even today, the feeling of having lost the last championship burns strongly."
Teams such as Chelsea and Manchester United were very close to making a move for the Dutchman in the summer window but he refused to ever tell Inter that he wanted them to accept a bid for him. Bayern Munich are another side that have been on his trail.
Denzel Dumfries has not been at his best this season for Inter but he has been playing better for the Netherlands. He discussed playing under Louis Van Gaal.
"We put pressure on the ball, while the Italians can defend very well from their position. Being very calm in a situation when the opponent has the ball is also an art. But we already want to defend from the front line.
"I like that the coach praises me for my commitment, power and running ability. With him I can become a better player. But for that I have to give everything in every training session. I am happy to work with Van Gaal: I knew him from television for his great coaching career.
"But to be able to work with him as a player is fantastic. People who don't know him don't know that he is also a warm and funny person. During every meeting he makes a joke.
"I had many conversations with Memphis before the European Championship, in which he showed me what I can bring to his game. The fact that he is so committed to me gives me confidence. I feel I am appreciated here in the national team."