Ex-Inter Striker Gabriel Batisututa: "I Wasn't Wrong In Saying Lautaro Martinez Could Become A Top Centre-Forward"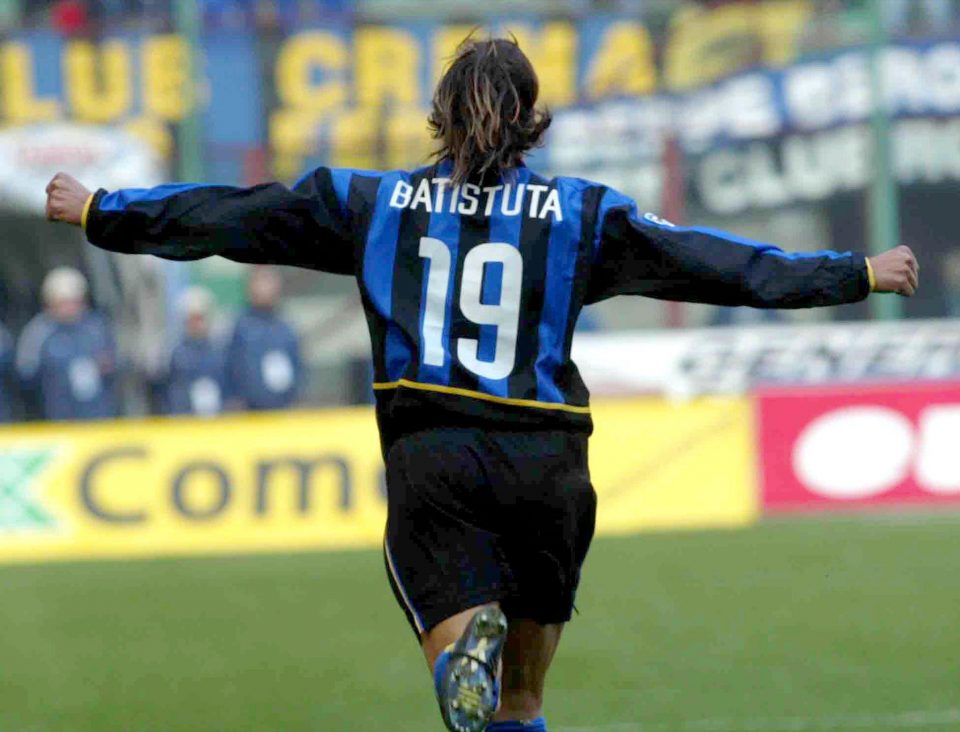 Legendary former Fiorentina, Roma, and Inter striker Gabriel Batistuta feels that he has been proven right in his optimistic predictions about the levels that current Nerazzurri striker Lautaro Martinez could reach.
Speaking to Milan-based newspaper Gazzetta dello Sport, Batistuta looked back on his early predictions regarding Martinez, and suggested that the 25-year-old has very much lived up to the potential that Batistuta saw in him.
Martinez had been a player who was seen as a talent for the future from an early age within Argentine football, and when he made the move to Inter in the summer of 2018, a lot was expected of him.
The Argentine did not immediately become a first-team regular for the Nerazzurri, but gradually worked his way into the lineup, and with each passing season has taken on a more and more prominent role in the team, including in terms of his leadership qualities in the dressing room.
"I was asked for my opinion on him when he was doing well early on in Argentine, and I said that I thought that he could become a top centre-forward," Batistuta said. "I wasn't wrong, he's now scoring a lot of goals for both Inter and Argentina."
Batistuta also looked back on his disappointing spell as an Inter player, stating that "I couldn't give what I wanted and I felt very sorry to the President Moratti, who had chased me for many years before finally bringing me to Milan."
"Unfortunately I played very little due to injuries," he said.