Kristjan Asllani Set To Be Thrown Into Action In October As Marcelo Brozovic Won't Rush Inter Return In View Of World Cup, Italian Media Report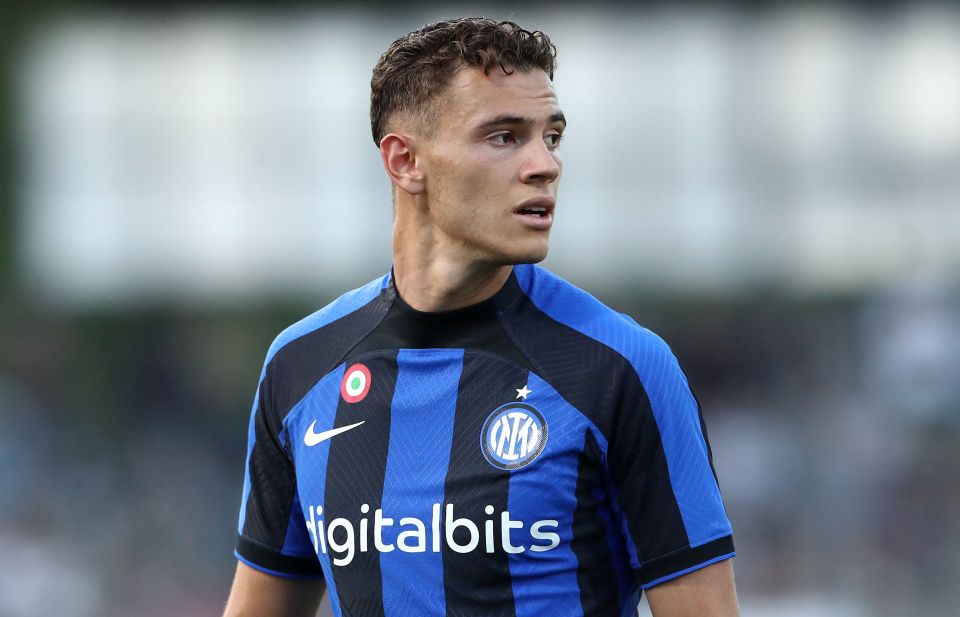 Inter midfielder Kristjan Asllani is set to have a big October as Marcelo Brozovic's thigh injury will mean that he is used considerably more than he has been so far in his Nerazzurri career.
This according to today's print edition of Turin-based newspaper Tuttosport, who report that the 20-year-old will be a feature in the team now that Brozovic looks likely to miss several weeks with a thigh injury that he picked up while on international duty.
The exact prognosis for Brozovic's thigh injury is not yet known, but the feeling is that given that it is a muscular problem with his thigh, it will probably be the end of October or the beginning of November before he is able to make his return to the pitch.
The team will have to rearrange the midfield to compensate for the 29-year-old's absence, and one of the main names who should come to the fore will be that of Asllani.
The Albanian arrived from Empoli during the summer transfer window with the expectation that he would be a direct and stylistically comparable backup to Brozovic, and so now that the Croat will be forced onto the sidelines, he will be given the responsibility of filling in.