Official – Referee Davide Massa To Take Charge Of Inter's Serie A Clash With Roma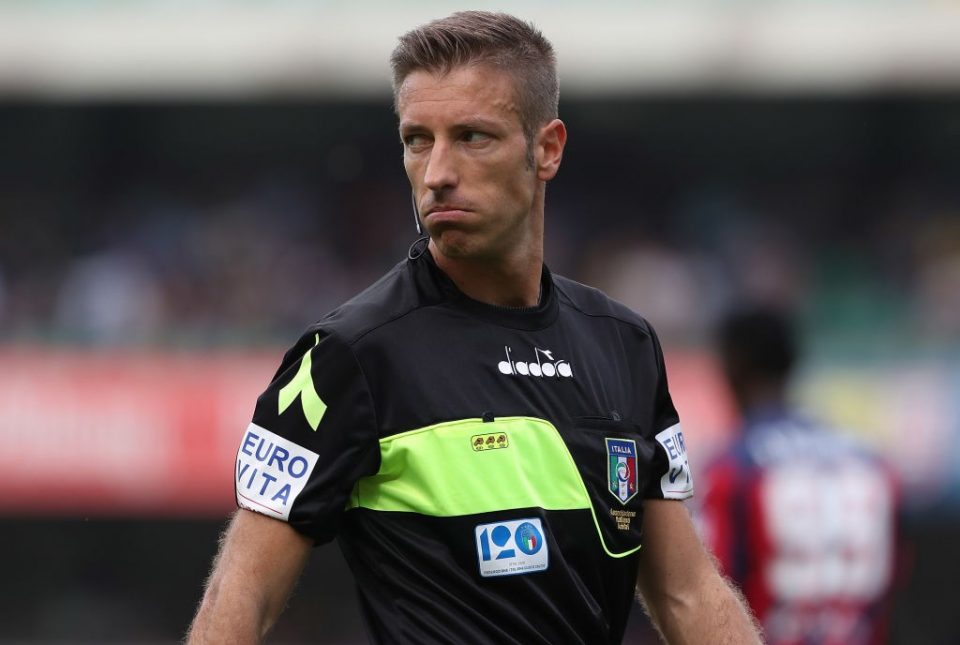 Serie A referee Davide Massa has been appointed to be in charge of Inter's Serie A clash with Roma over the weekend.
This is confirmed by an announcement from the Lega Serie A of all the officiating crews for this round of fixtures, as reported by FCInterNews.
Massa will be assisted in his duties by the likes of Matteo Passeri and Alessandro Costanzo, while the role of the fourth official will be filled by Davide Ghersini.
Meanwhile, in the VAR booth Paolo Mazzoleni will oversee the match to ensure that any errors made by the on-pitch officials are corrected, whilst he will be assisted in his duties by Salvatore Longo.
The Nerazzurri will be hoping that the focus stays on the action on the pitch rather than on any officiating controversy as they seek to get back to winning ways on their return to action from the international break against the Giallorossi.