Steven Zhang First Foreign President To Win Serie A Title & His Ambition For Inter Remains High, Italian Media Highlight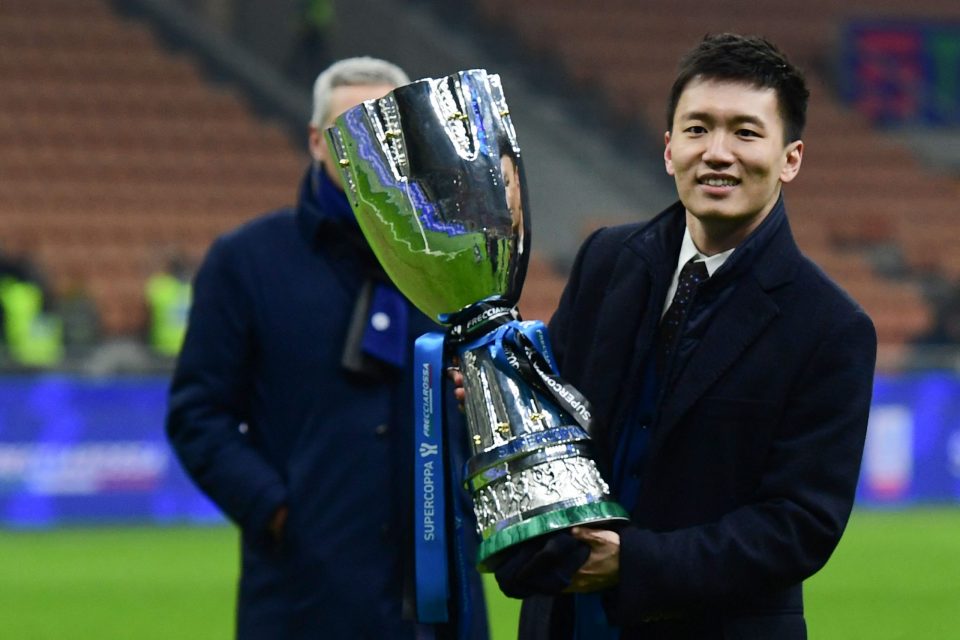 Inter President Steven Zhang is the first person to have won the Serie A title as a foreign President of a club in the Italian top flight, and the President still wants to build on this legacy.
This according to today's print edition of Milan-based newspaper Gazzetta dello Sport, who suggest that the Nerazzurri President still has high ambition and does not want his story with the club to end any time soon.
Zhang and Suning's control of Inter has looked tenuous at times over the past couple of years as financial problems brought on by the pandemic have hit them hard and made the running of the club difficult.
However, the indications have always been that the President would prefer alternatives to selling the club outright, and the fact that Suning have covered the losses reported for the most recent fiscal year with a shareholders' loan suggests that he still believes that things can be kept stable.
The President will look back at what he and the team built over the course of his tenure at the helm so far, with the Scudetto won in the 2020-21 campaign a high point, and he appears to have ambition to reach these levels again.