Inter Midfielder Kristjan Asllani: "Shame We Lost Marcelo Brozovic But I'm Ready"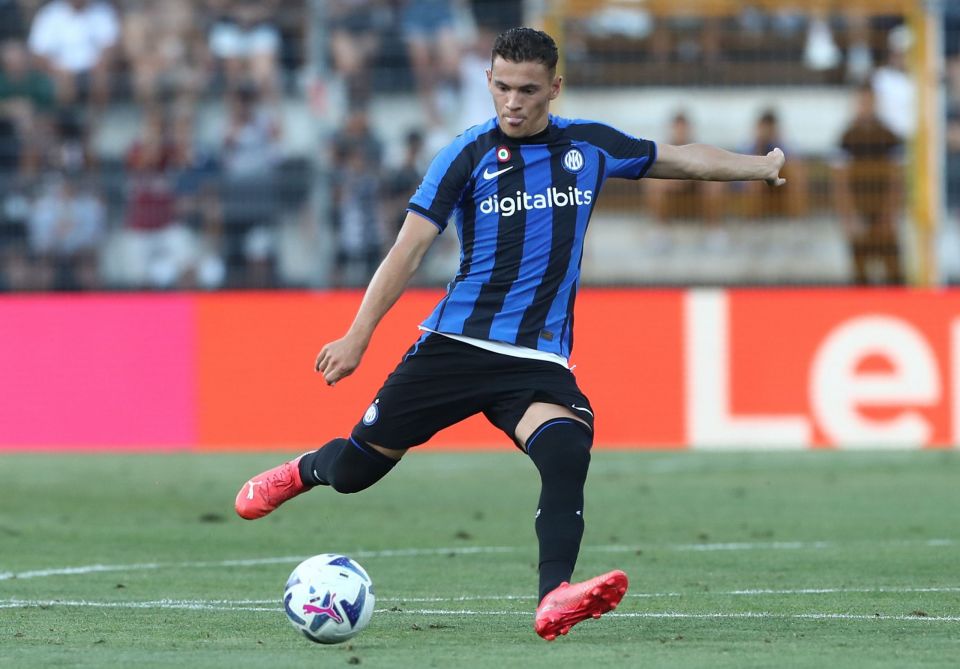 Inter midfielder Kristjan Asllani has said that it is a shame that Marcelo Brozovic is injured but he is ready to step up and replace him, according to a report in the Italian media today.
Speaking during an interview with Tuttosport today, Kristjan Asllani spoke about his role in the Inter team and the added responsibility that he now has in the wake of Marcelo Brozovic's injury.
The Croatian midfielder got injured when playing for his national team and is set to be out for many weeks. That means that Kristjan Asllani is set for a run of games in the midfield and he says that he is ready.
"It's a pity we lost Marcelo, a fundamental player for us. If, however, my turn should come, well I am ready. I will try to give my best."
He was rested by the Albanian national team against Iceland which has kept him fresh for the clash with AS Roma. On this he said: "Of course, I have always been at the coach's disposal and so I will be available on Saturday too."
When asked if Inter are still aiming to win the Scudetto after their shaky start, he said: "Of course, of course we believe in it, we're playing for it."
The match after the AS Roma clash is a Champions League game against Barcelona on which the midfielder said: "We will have to play to win against Barca, but we will think about them when Champions League week comes and that match, now the important thing is Roma. We only have Saturday's match against the Giallorossi in our minds."