Barcelona Clash Will Reveal If Simone Inzaghi Knows His Favoured Inter Goalkeeper, Italian Media Report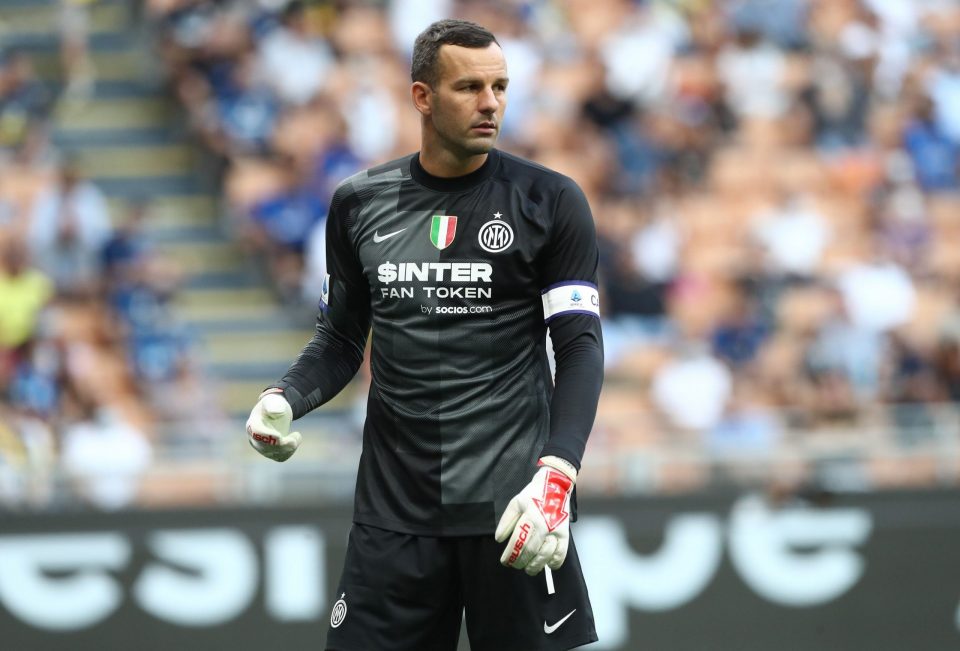 The match against Barcelona in the Champions League will show which goalkeeper Inter coach Simone Inzaghi knows his favoured goalkeeper or not, according to a report in the Italian print media today.
As has been reported by Tuttosport, the alternation of Samir Handanovic and Andre Onana in the Inter goal seems to be coming to an end and the Barcelona match in the Champions League next week will reveal a lot.
Up till now, Simone Inzaghi has been using Samir Handanovic in the Serie A games and then Andre Onana in the Champions League matches. There is a suggestion though that he may use the Slovenian for both the AS Roma clash on Saturday and then for the Barcelona game too.
If he chooses to do that, he may show that he has chosen to keep Samir Handanovic as his number one for the time being with Andre Onana working beneath him.