Ex-Andre Onana Trainer Yvan Castillo: "His Eyes Shone When He Signed For Inter"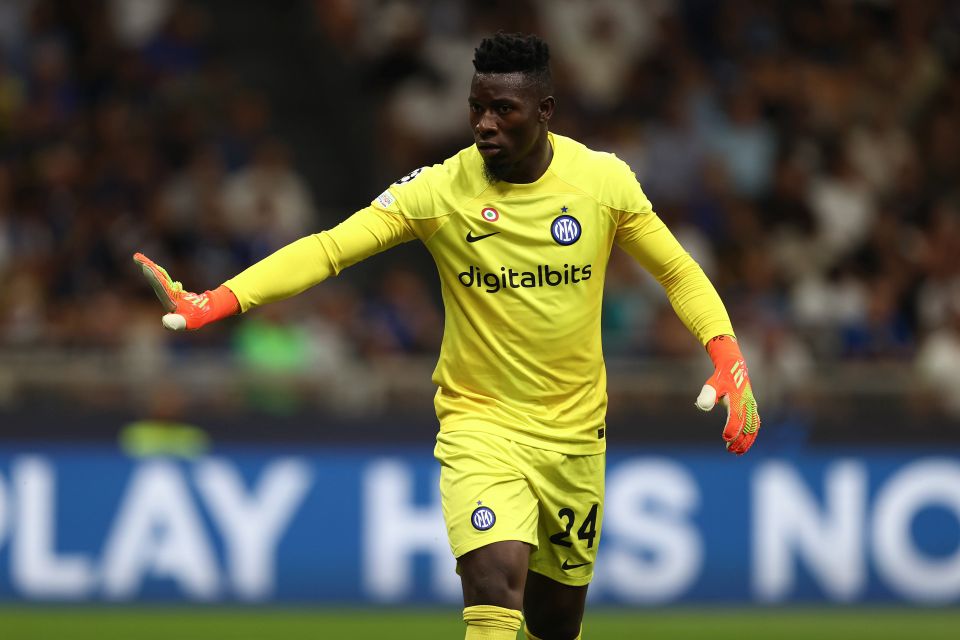 A former trainer of Inter goalkeeper Andre Onana has said that his eyes shone when the player was signed by Inter in the summer, according to a report in the Italian print media today.
Speaking during an interview with Tuttosport, Deportivo La Coruna goalkeeper trainer Yvan Castillo who followed Andre Onana closely during his doping ban at Ajax talked about how the player felt when he moved to Inter.
The Cameroonian was at Ajax but then had to spend nine months out of the game due to a doping ban. His move to Inter on a free transfer was negotiated shortly after his return to the sport and he then made the move in the summer.
"He stands out because he is strong one-on-one and physically he is a marvel: which allows him to repel balls that seem impossible to parry. He is competitive, has character and personality.
"When he signed for Inter, his eyes shone. He knows it's a step forward in his career and the responsibility of defending a historic jersey like the Nerazzurri. He will certainly be successful in his time at Inter."
Yvan Castillo also added that he thinks Andre Onana is among the three best goalkeepers in the world right now even though he is not the number one at Inter.
"André – at least according to Eto'o's thoughts – is one of the three best in the world in his role. And I agree with him, Onana is a goalkeeper with incredible skills and the right age to become even stronger. I know what he is capable of doing. He will surely remain at the highest level for years to come."