Inter Coach Simone Inzaghi: "The Team Knows How Important Roma Clash Is, Kristjan Asllani Has Quality & Nothing To Be Nervous About"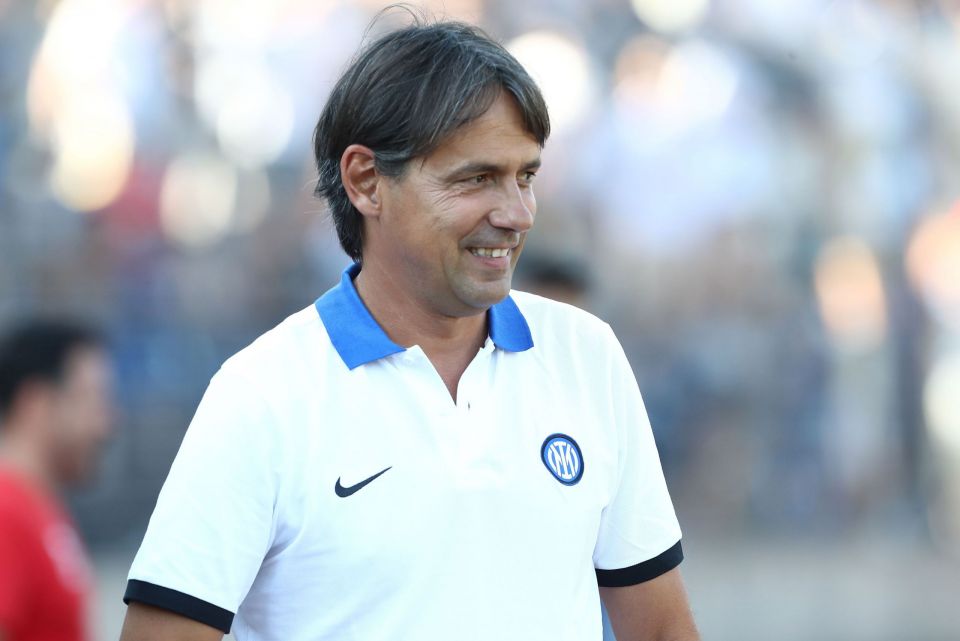 Inter had coach Simone Inzaghi feels that the team are fully prepared for their Serie A clash with Roma this evening and understand how vital a result would be.
Speaking to Italian broadcaster DAZN ahead of the match, the coach spoke highly of his players' mentality, and also of midfielder Kristjan Asllani who is making his first ever Nerazzurri start in place of the injured and suspended Marcelo Brozovic.
Inter did not get their season off to the start that they had wanted, losing three of their opening seven matches in the league, but they have the opportunity to turn it around if they can win their match against the Giallorossi this evening.
Taking three points off of Roma will be anything but easy, however, and the sense is that there will only be so many more chances to turn it around after this, so the team have to grasp the importance of the match.
"We've all been together in the last 48 hours," Inzaghi said, "the team is focused and aware of how important this match is to us."
Of midfielder Asllani, the coach said that "He's a player who works hard and has a lot of quality. He doesn't have anything to be nervous about, and he has to play the game the way he's prepared in the past couple days."
Regarding the challenges that the Nerazzurri will face playing against the Giallorossi, Inzaghi noted that "Roma have players who are excellent on the counter, but they're also a complete team who just counter, they can play with the ball and do well in both phases of play."
The coach predicted that "It will be an exciting match and we hope to win it."