Inter's Lautaro Martinez & Roma's Niccolo Zaniolo Both Looking For Turning Point In Personal Bogey Fixture, Italian Media Highlight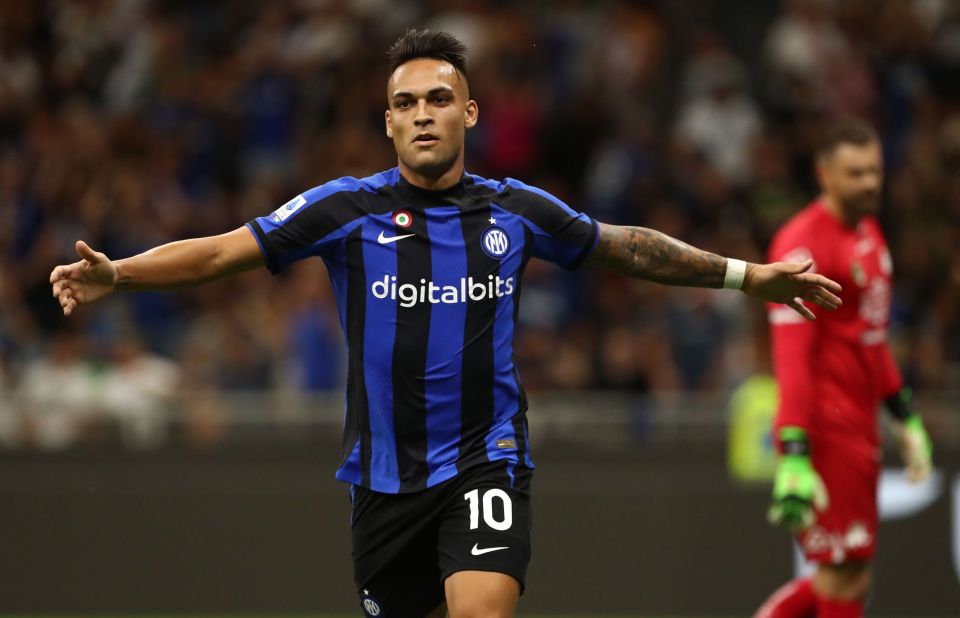 Both Inter striker Lautaro Martinez and his Roma counterpart Nicolo Zaniolo will be feeling a desire for a particular kind of vindication in this evening's Serie A clash at the San Siro.
This according to today's print edition of Turin-based newspaper Tuttosport, who note that the match is a real "bogey fixture" for both of the pair, and that a turning point that would banish this notion to the dustbin would be highly welcome for either.
Martinez has faced Roma eight times since moving to Inter in the summer of 2018, seven times in Serie A and once in the Coppa Italia, and he has never lost against the Giallorossi, winning three and drawing five of the meetings.
However, on a personal level the Argentine can count the fixture among his least fruitful in a Nerazzurri, having managed just one goal against them, a header from a Hakan Calhanoglu corner this April.
Meanwhile, Zaniolo's record is even worse, as the 23-year-old has faced his former side four times in the league four times in the league and once in the cup, coming up empty-handed with a miserable tally of zero wins, zero goals, and zero assists.
Both of the pair will feel that they just need one performance that would see their record in this fixture take fire and unsettle the predcedent, however, and that this evening's match is a perfect opportunity for just that.