Samir Handanovic Not Up To Par In Inter's 2-1 Serie A Loss To Roma, Italian Media Argue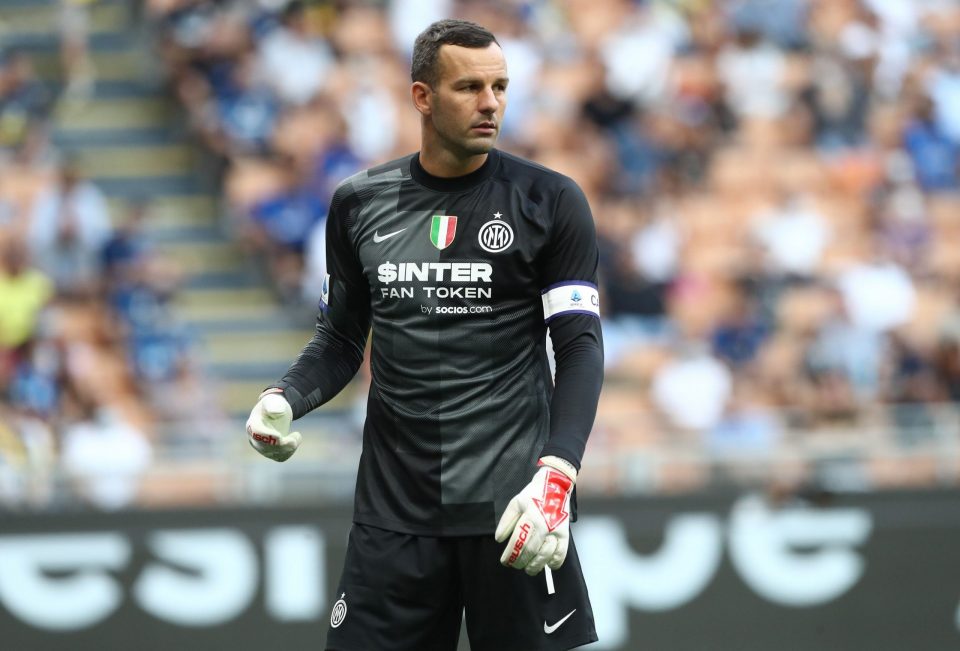 Inter captain Samir Handanovic was not good enough in goal in yesterday evening's 2-1 Serie A loss to Roma, in the view of Italian media.
The Slovenian received poor grades across the board in the player ratings for the match in Italian media, as highlighted by L'Interista.
Handanovic made a couple of impressive stops from shots that turned out to be from an offside position anyway, but then quickly threw away any goodwill that had come about.
The 37-year-old looked to be decently-placed to get a hand to Paulo Dybala's volley for the Giallorossi's first-half equalizer, and yet failed to save it.
Handanovic dived in the direction of the shot which was within reach for it, and yet the power on the effort was enough to see it pass through his hands.
The Gazzetta dello Sport gave the captain a score of 5.5/10, whilst Tuttosport and the Corriere dello Sport went to 5/10, and L'Interista and TuttoMercatoWeb went as low as 4.5/10.