Inter President Steven Zhang Approved Signing Of Paulo Dybala In The Summer But Simone Inzaghi Refused To Give Up Joaquin Correa, Italian Media Report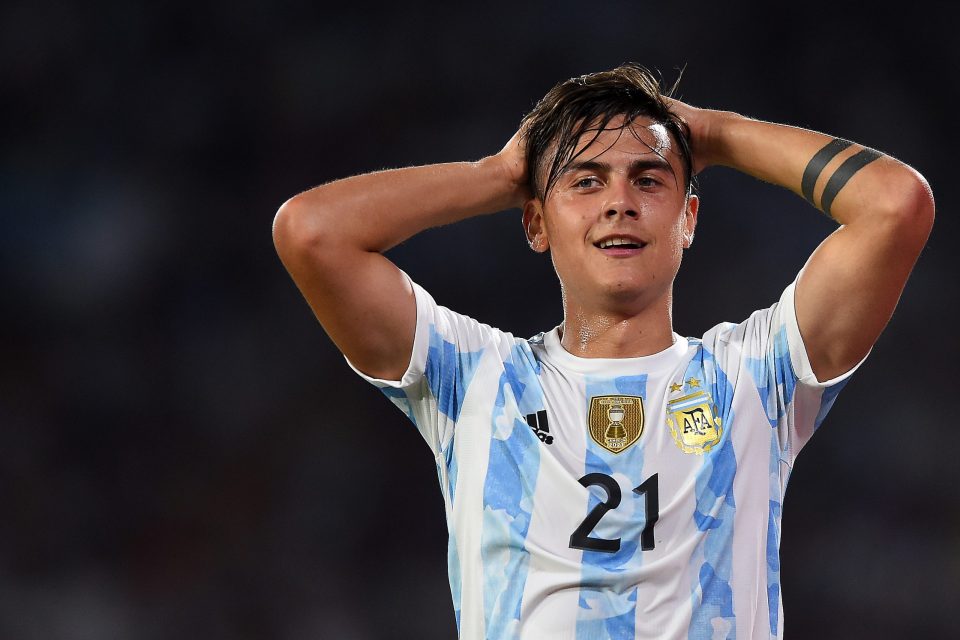 Inter President Steven Zhang was ready to give his approval to sign Paulo Dybala on a free transfer in the summer, but coach Simone Inzaghi did not want to give up on Joaquin Correa.
This according to today's print edition of Milan-based newspaper Gazzetta dello Sport, who report that the President's green light to sign the Argentine was contingent on a forward already in the league leaving, and Inzaghi made clear that he wanted to keep Correa.
Inter prioritized signing Romelu Lukaku above all other moves once it became clear that the Belgian would be an attainable goal.
In this respect, all of Zhang, Inzaghi, and the club directors were of one mind that bringing back the 29-year-old would be prioritized over all other moves, including Dybala.
However, Dybala remained very much within the Nerazzurri's grasp until at least into early July, and Zhang was keen to get a deal done for the Argentine.
The issue was always making space in the squad for the former Juventus forward, with Correa the likeliest player to be sold to make way.
However, Inzaghi still trusts that the 28-year-old can come good following his move from Lazio last summer.
Accordingly, the coach strongly backed keeping Correa, even if it meant that the Nerazzurri were unable to sign Dybala.