Nicolo Barella's Inconsistent Form The Clearest Illustration Of Broader Issues At Inter This Season, Italian Media Suggest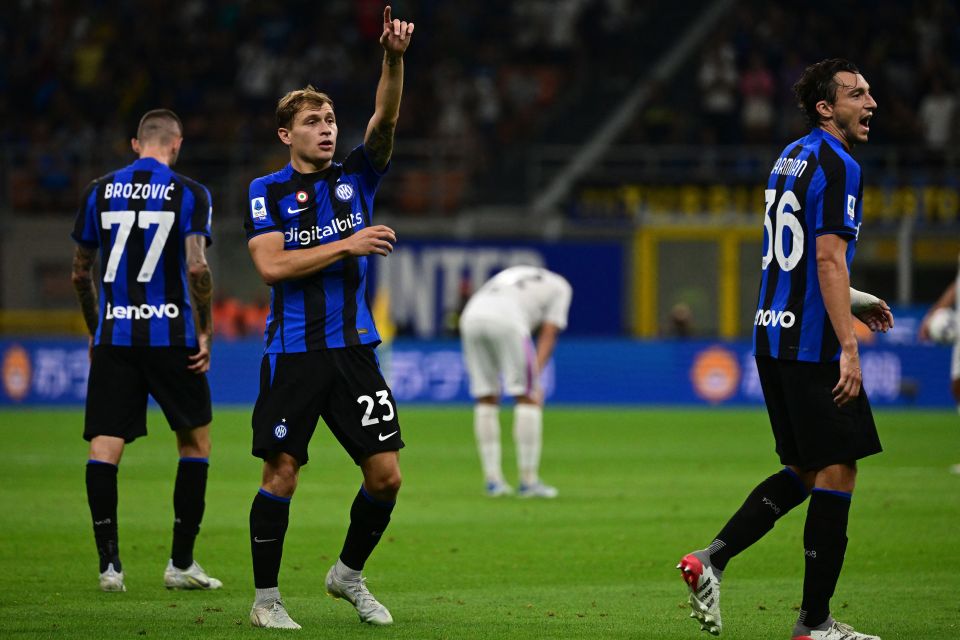 The form of midfielder Nicolo Barella has acted as a clear illustration of the broader underlying issues at Inter over the start of the current season.
This is the view in today's print edition of Milan-based newspaper Gazzetta dello Sport, who argue that the 25-year-old has often been like a symbol of the team out on the pitch.
Barella has had some solid performances in midfield, with the former Calgiari man having in fact been one of the team's better performers in Saturday's 2-1 Serie A loss.
However, it can hardly be denied that the 25-year-old has not had the kind of hot start that he did last campaign in a creative sense, whilst he has also struggled to put his stamp on the physical battle in midfield all too frequently.
For the Gazzetta, Barella's visible frustrations, often gesturing angrily to teammates to pick up the tempo and be more accurate, have neatly summed up the team-wide problems this season.