Inter CEO Beppe Marotta: "Continue With Simone Inzaghi Regardless Of Result Tonight, Milan Skriniar A Certainty For Us"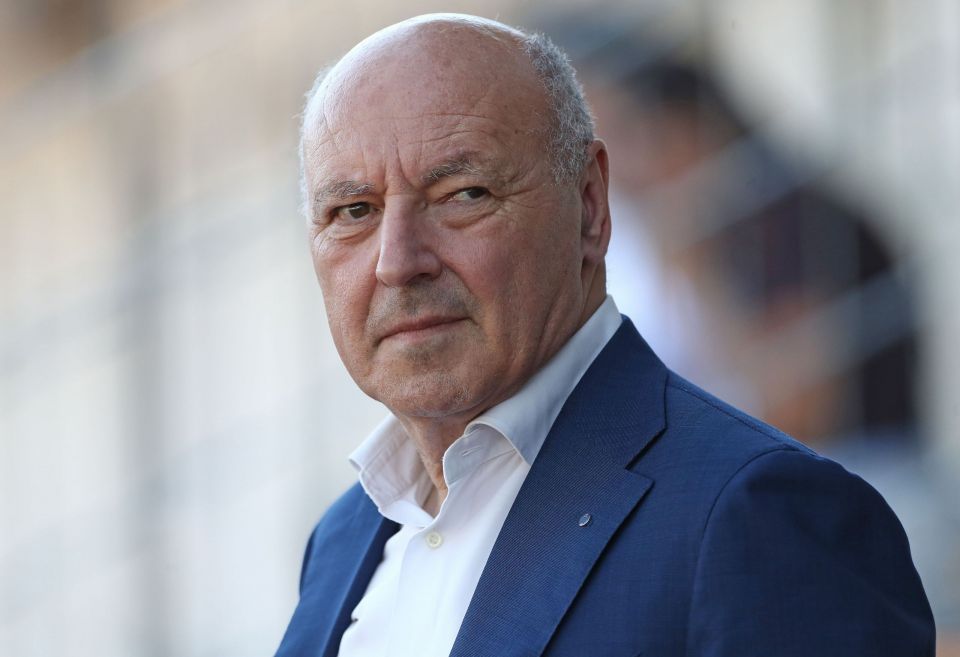 Inter CEO Beppe Marotta has made clear that the club intend to continue on with Simone Inzaghi as coach.
Speaking to Italian broadcasters Sky Sport Italia and SportMediaset prior to this evening's Champions League clash with Barcelona, Marotta made clear that the club do not see sacking the current coach as a solution to their problems, and also spoke about defender Milan Skriniar.
Inzaghi's future has become a topic of no shortage of speculation given Inter's poor form at the start of this season.
So far the club have given no indication that they are close to losing patience with the 46-year-old, however, and Marotta reiterated this.
Asked by SportMediaset whether the club will continue to support the coach no matter what happens this evening, he replied "Absolutely, yes."
"We must, and we will reaffirm our support for him, we have to find certainty," he continued.
"We must rediscover the most fundamental things a team needs."
Asked what the team needs now, the CEO said that "It would be easy to say that we need results, win."
"These will come if we reach our best level of play," he continued, "reducing errors, having strong motivation, and a strong sense of belonging."
Of the alternation between Samir Handanovic and Andre Onana in coach, Marotta said that "It's a decision that belongs entirely to the coach."
"The season is long, there are several competitions to play in," he continued.
"I saw the competition to start between Sczesny and Buffon [at Juventus], if there is clarity from the coach then there are no problems."
Asked about the transfer rumours around defender Skriniar, Marotta said that "It's annoying to see how these things disrupt, I say that the players are professionals but at the same time they're very young and they're being put under this kind of pressure."
"It would be better to reduce the transfer window," he continued, "but this is an unusual season with the World Cup in the middle."
"Skriniar is a certainty for our team," Marotta was keen to stress.
Of this evening's match against Barcelona, the CEO said that "It will certainly be a match with a lot of significance on an emotional level, a result would give us self-belief over the rest of the season."
"It will be a test for us to try and find some of the certainty that we seem to have lost."
Of the mood at the San Siro, Marotta said that "I know our supporters very well, they've always been close to us, although we must have the humility to accept criticism."
"Tonight they can encourage us," he continued, "even if it will be a very difficult match against strong opposition."
"The guys will give their best to try and send the fans home happy," he said.
Regarding the defiant remarks of coach Inzaghi prior to Saturday's match against Roma, Marotta told Sky that "Each coach makes these kinds of statements based on how he feels, there have been no internal disturbances though."
"We have to evaluate the moment," he continued, "we're in crisis and we've lost certainties which we have to regain not just through performances but also with positive results."
The CEO stated that "You have to accept the criticisms, that's a sign of professionalism."
"Then you have to understand within yourself whether they're right or not."
"We have to find the certainty that was the cornerstones of the past season," he continued, "if we have dropped off from last season we have to understand why."
"Today the goal is to get a result," he added.
"This season's season is an anomaly [for the World Cup], the important thing will be to remain close to the top of the table in November and then in January to start back up with our match against Napoli."
Asked whether Inzaghi's future depends on this evening's result, Marotta stressed to Sky, "Absolutely not."
"It would be too easy to blame the coach, we must all do well to evaluate the situation and understand how we can get out of it, including directors and players."