Inter Coach Simone Inzaghi: "Important Night But We Haven't Accomplished Anything Yet, Must Regain Ground In Serie A"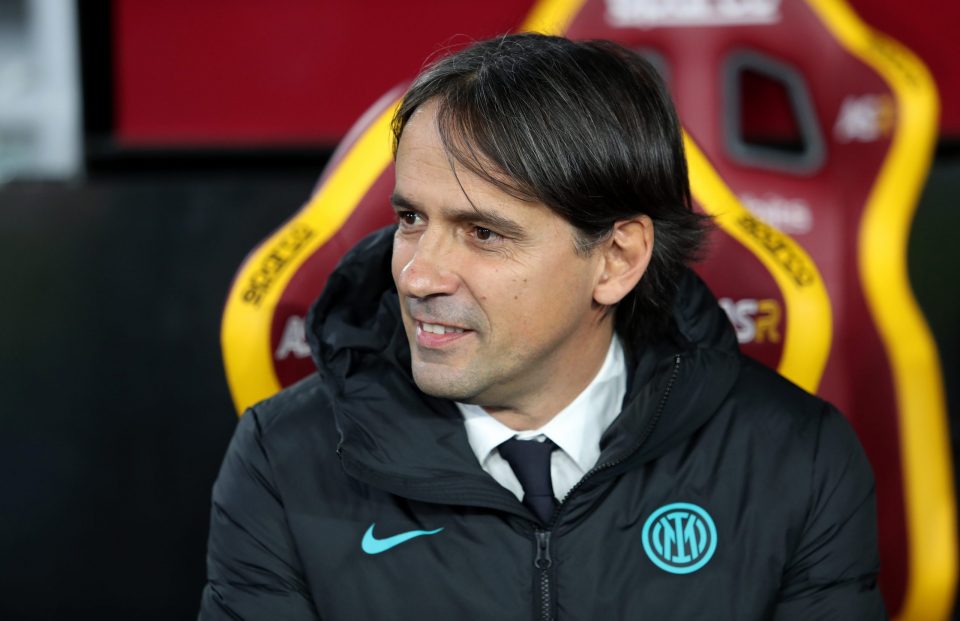 Inter head coach Simone Inzaghi feels that his team did very well to secure a massive win against Barcelona in the Champions League but that the real work is just beginning.
Speaking to Italian broadcaster Sky Sport Italia after the match, the coach praised his team for their performance but also stressed that they cannot rest on their laurels given their objectives particularly in Serie A.
The Nerazzurri badly needed a result against Barcelona, and they knew that they'd need a massive effort to have a chance of getting one.
Lapses in defensive concentration have been an issue for Inter all season, but against the Blaugranas they were switched on all match and kept a clean sheet.
Meanwhile, the Nerazzurri managed to create just enough on the counterattack to be worth their solitary first-half goal from Hakan Calhanoglu.
"Yesterday I said that it was a great chance against one of the strongest teams in Europe," Inzaghi said of the match.
"We played the match that had to be played," he continued, "we were determined and aggressive.:
The coach called it "An evening that we'd been waiting for for a long time, we haven't done much yet but we're happy for the fans."
"It was an important evening that will stay with us."
"I was sorry for the result against Roma," Inzaghi went on, "but not for the performance."
"In this this moment we've been going through we've paid for every lapse in attention," he continued, "so evenings like these are good but on Saturday we have to recover energy because we come up against a team in good form."
Of the injury situation the coach said that "I hope I don't lose any other players, I don't think so because none of the muscle fatigue seems serious."
"Now we have to recover points in the league," he stressed.
"I'm not looking for revenge," the coach said when asked about whether he had any desire to prove his critics wrong with this match.
"These moments happen," he continued, "but I face them with my head held high knowing that in the last fifteen months I've accomplished a great deal along with my staff."
"Tonight I saw a compact team, and only by playing that way can you get victories like that."