Andre Onana Projected Confidence & Security Throughout Inter's Backline In Win Over Barcelona, Italian Media Highlight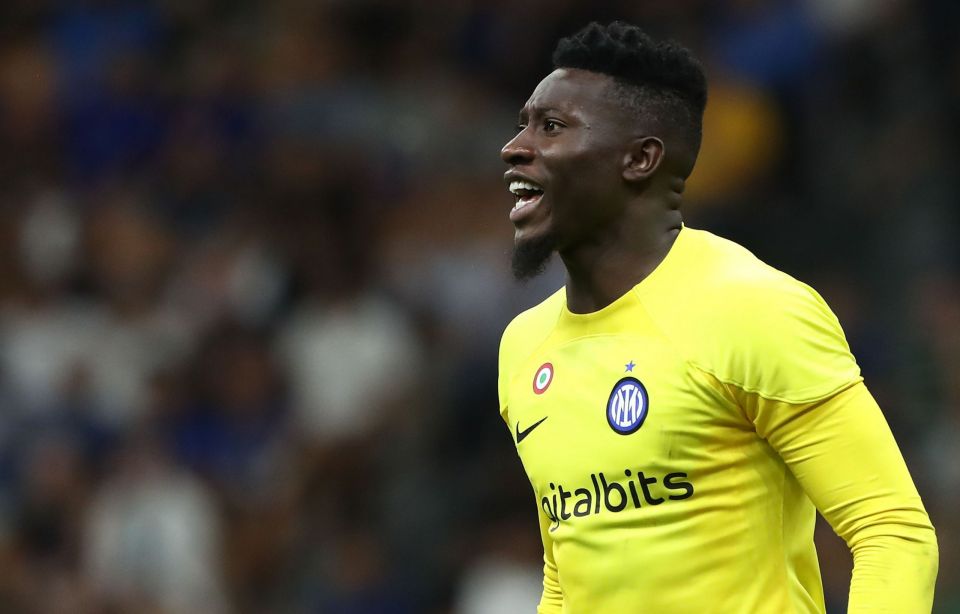 Goalkeeper Andre Onana projected a great deal of newfound confidence and security throughout Inter's backline in yesterday evening's 1-0 victory over Barcelona.
This according to today's print edition of Milan-based newspaper Gazzetta dello Sport, who highlight the 26-year-old's sense of personality and confidence in the most of difficult of matches and how it helped out the entire defense in front of him.
Onana started his third match ever in an Inter shirt against one of the strongest teams in Europe, in a match which his team all but needed at least a point from.
These were not enviable circumstances for a goalkeeper to find himself in, but there was hardly a sense that the Cameroonian wilted under pressure.
Onana made the saves that he had to, but more importantly was alert and very active in coming out and commanding his penalty area.
The result was a greater sense of security that seemed to filter throughout the backline, as Inter's first-choice back three put in a truly commanding performance for the first time all season.